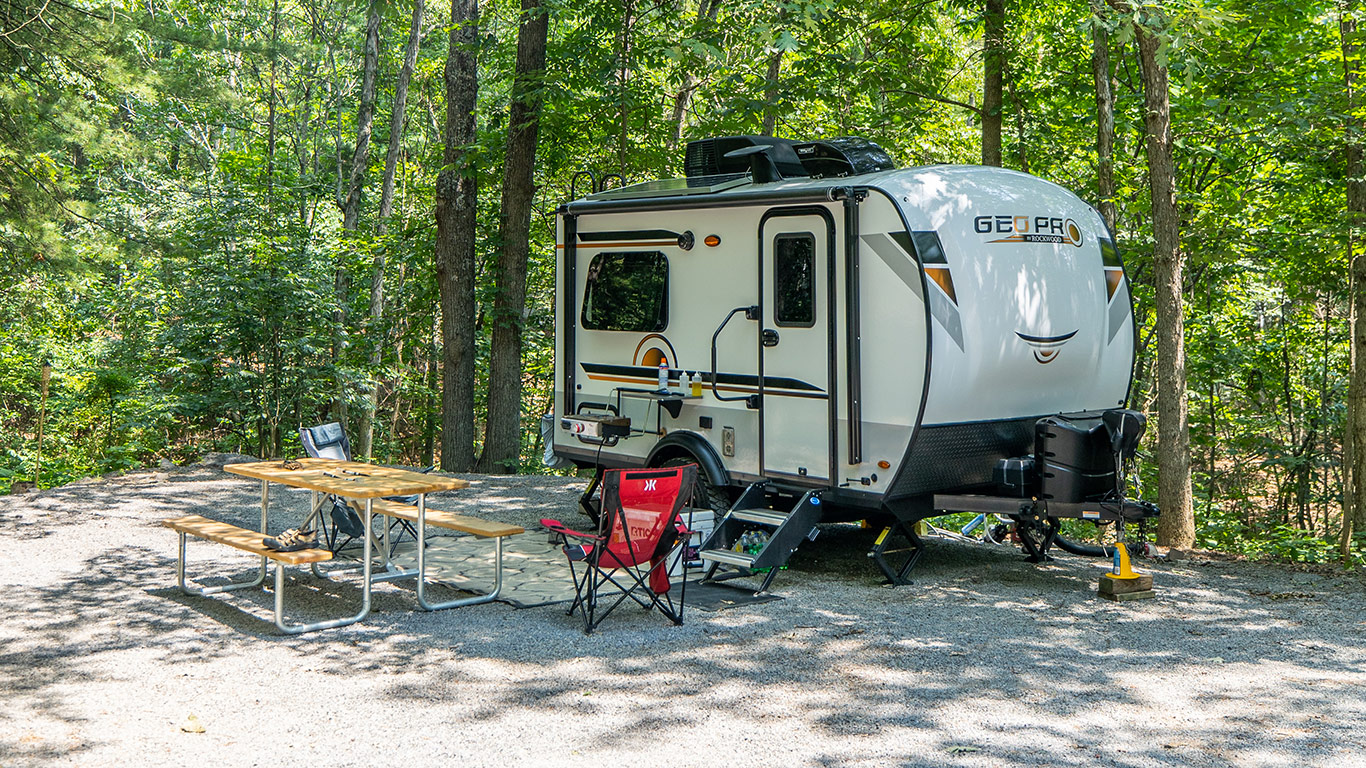 You've heard the buzzword Snowbird. You have a vague understanding of what it means. But would you ever consider being one? While the traditional definition of 'snowbird' consist of people who are retired, as technology advances and more people are able to work from their laptops, the definition of snowbird is evolving.
With a more flexible schedule and freedom, along with work-life balance, gone are many 8 to 5 office jobs. This leaves room for many to get in their RV and head south for warmer environs. Yes, you can still earn a living and head south for the winter!
There are many reasons why the snowbird life is amazing – in fact, it's challenging to think of a valid reason why you shouldn't become a snowbird if your life allows for it.
Here are some reasons why the snowbird life may be something you'll love.
It's Not as Costly as You Think
The standard definition of a snowbird is one who owns two homes. Oh, how dated that notion is! These days, especially in the RV community, many people don't even own a home. Instead, they rent or lease a property, and then purchase (or even rent) an RV to go south for the winter.
For those who do own a home, when they leave it to go south, they will turn off:
Utilities (water, gas, and electricity)
Internet
Cable TV
Garbage
Alternatively, some rent out their homes or list them on short-stay sites such as Airbnb and/or Vrbo. While this is not for everyone, it is a valid way to keep the money coming in while you're away enjoying the warm weather down south in your RV.
It May Be Healthier for You
While winter itself is not a health hazard, (in fact, studies show that sleeping in a cool room is good for your health), the habits we develop during winter tend to not be as healthy. When cold weather hits, it's so easy to just wrap up in a cozy blanket and binge some Netflix with a hot beverage or (gasp) a bag of chips.
And while indulging in that in moderation is good for the soul, we tend to get a little too lethargic. Less exercise equals a less healthy body. Warmer weather beckons us to get out more and move. Spending more time outside also gives your vitamin D levels a boost, which increases your energy, mood, and stabilizes blood pressure.
Seasonal Working is an Option
If remote working from your laptop isn't practical for you, you may be able to find a seasonal job in your winter destination. With a bit of research and planning, seasonal jobs are prevalent and include positions such as resort workers, spring training staff, travel nurse, etc. The opportunities are out there if you look for them.
Break from Your Routine
The routine 'blahs' can plague any of us, leaving us pining for something different. New. Exciting. The snowbird life is the perfect way to break free from that for a few weeks or months. It will put that pop back in your step.
You'll feel a nice excitement as you make preparations for leaving and get joy from the planning stages. Then, once you are in the RV and on the road, the adventure begins! The sense of freedom is palpable, and what awaits you at your destination will be refreshing and invigorating.
Once you arrive, you'll quickly establish a new routine that you are free to change up as you see fit. With new places to explore, new habits to adopt, new people to meet, and beautiful weather to enjoy, what's not to like?
Then, when it comes time to return back to your first home, it will be much easier knowing you're returning to nice weather. Then you can start planning for next year's migration down south.
If all of this sounds doable and will fit in with your life, then the snowbird life IS for you!