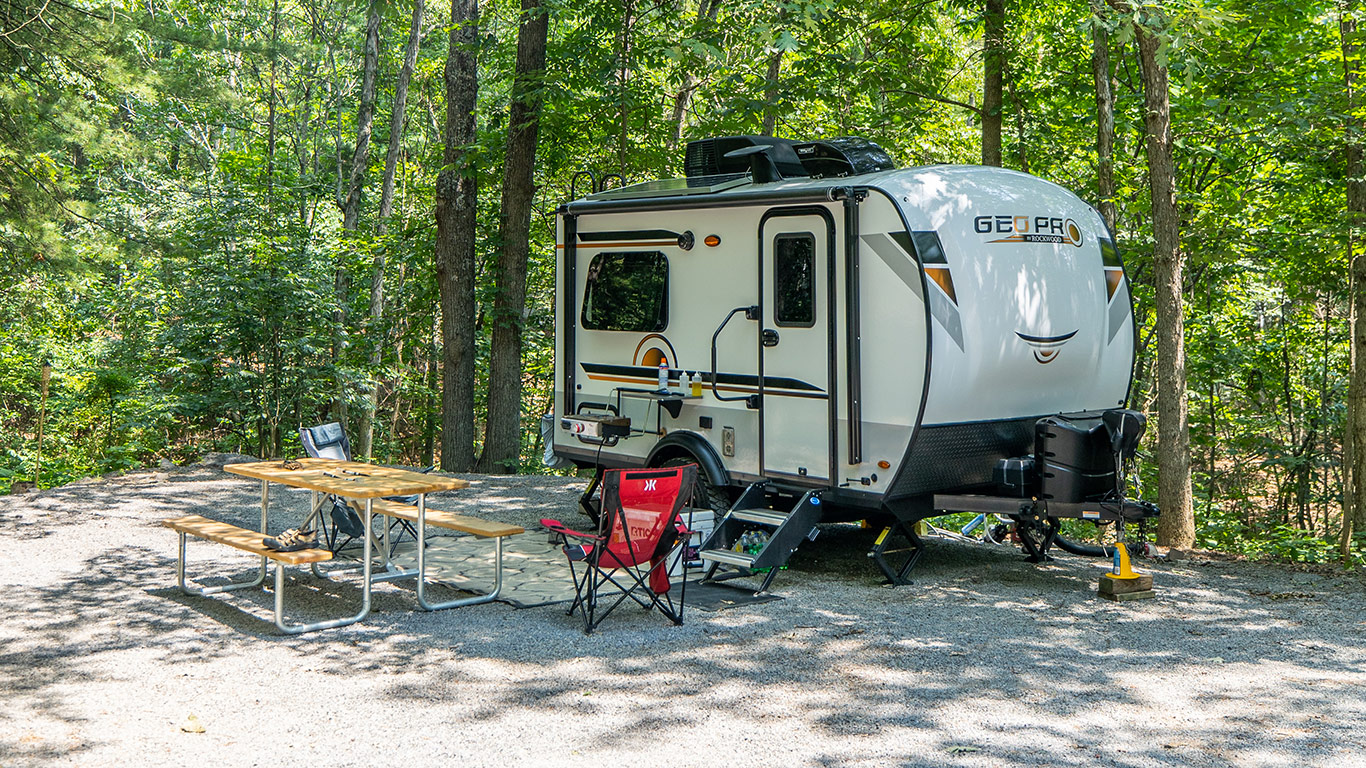 The RV rental market holds immense potential. It can provide an opportunity to make some extra cash and meet like-minded individuals. Though it requires some work on your part, it will prove well worth your efforts!
Doing your research and choosing the best method that meets your needs can be tricky, so here are a few pointers to help get you started:
Choose the Right Website Platform
RVs are popular vacation rental options due to their ability to comfortably accommodate couples or families while offering privacy when needed. Furthermore, these vehicles are easy to drive and provide plenty of storage space for personal belongings.
Outdoorsy, RVshare, and Campanda all offer RV rentals via peer-to-peer rental models and offer a selection of vintage campervans to larger motorhomes for rent.
Outdoorsy and RVshare both provide an appealing and straightforward platform for listing RVs for rent, with both charging an owner-friendly 20% commission off rental fees to renters.
Compose an Excellent Listing
Listings are often the first impression for potential renters and therefore should stand out. One way of doing this is by including extra features that make your RV shine – for instance, adding extra amenities that differentiate it from your competition.
Staging is key. Make sure your RV is tidy and in pristine condition for photos that convey what the space looks like – no need for professional photographers; most cell phones take high-quality images!
Remember to include important details, like whether the RV includes linens, towels, and cookware or whether guests can rent bikes or kayaks. And always ask previous guests for reviews as these reviews can be the single most influential factor when selecting an RV rental.
Conduct Market Research
RV dealers have witnessed a shift in demographics as Millennials and Gen Z become more prevalent RV customers. To effectively market their business, these customers possess specific preferences and values which must be understood in order to effectively market your business.
This next generation of RV buyers cares deeply about community and prefers authentic marketing over flashy ads.
To effectively attract this group of consumers, your RV business needs to be promoted on social media and your website with engaging content that draws in potential buyers. Conducting market research will give you all of the data you need in order to target these potential consumers in an impactful way. While you don't necessarily need your own website, it does help in order to establish a viable presence in the RV rental space.
Screen Potential Renters
If you plan to rent out your RV, screening prospective tenants is key in protecting yourself against late payments or any potential issues that might arise. Having said that, RV rental portals such as RVShare and Outdoorsy have policies in place that will protect you from fraud.
It provides an accurate assessment of their financial status and ability to pay on time. You should request references from previous their previous rentals as well as request objective criteria such as personal preference.
People looking for RV rentals often begin the search online. Companies such as Outdoorsy can assist in creating rental listings, verifying potential renters with background checks, and provides 24/7 roadside assistance protection for both you and your RV.
Perform a Thorough Walkthrough
When a renter comes to check-in, be a good host by giving them a walkthrough of your RV and explaining how it works, where the black/grey water tanks are, etc. RV owners can also include photos and videos in their manuals to explain how the RV operates. A delicious treat such as cookies or local coffee for guests can add a personal touch. Outdoorsy offers tips for creating manuals and videos on its video community for RV owners.
Provide Good Customer Service
Be available for any questions are concerns that might come up of your existing and potential RV renters. If something goes wrong during a rental, be knowledgeable about how you can assist, especially if you are going through a third-party rental such as RVShare or Outdoorsy.
It's always a great idea to provide thoughtful touches, such as a welcome basket of wine or treats. Try to think outside the box and give your renters something unexpected!
Keep Up on RV Maintenance
Proper RV maintenance can extend its life and protect against costly repairs. To keep humidity at a minimum in hot, humid locations, opening vents is critical. Also, make sure that lug nuts and tire pressure are tightened before each trip and remember to tighten lug nuts and tire pressure each trip for best performance.
RVs contain various plumbing components that can clog over time. By regularly flushing them with products specifically formulated for RVs, foul odors and clogs can be prevented and avoidance can help extend their lifespan.
Pests can pose a real danger in RVs, nibbling at wires and creating unsafe conditions for renters. Be sure to seal any spots where cables or gas lines pass through walls or floors to protect yourself.