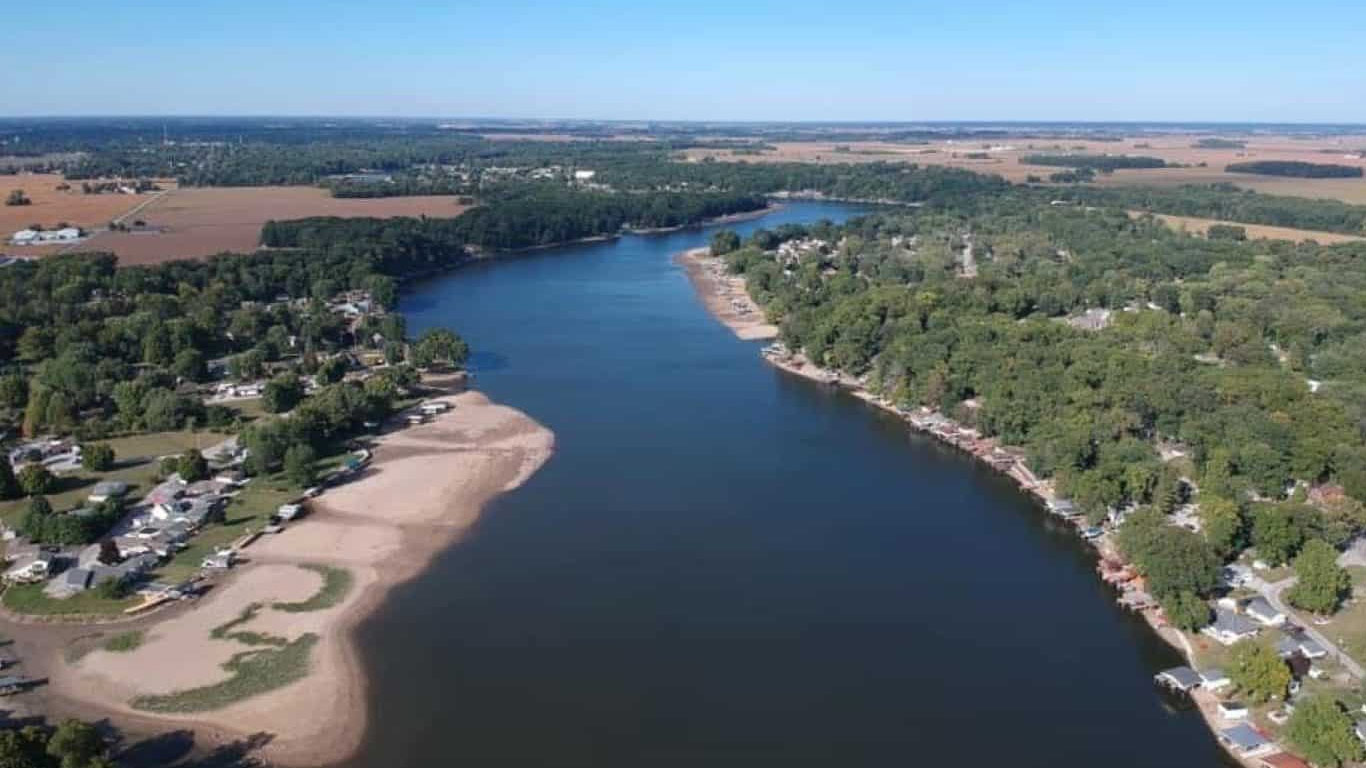 When you want to leave the comfy confines of Lost Acres and do a bit of exploring, the Monticello area has much to offer. A vibrant community in itself, Monticello is a bustling town full of events and attractions.
The peacefulness of the surrounding Lake Freeman and Lake Shafer give Monticello sort of a dual identity – serene calm on the outside and fun on the inside. The city itself is energetic, bright, and busy with locals and tourists going about their day. This makes it a true year-round tourism community.
Lake Shafer
Indiana Beach Boardwalk Resort is the place to be, with an amusement park full of 40 thrilling rides, including 4 water rides. The beach itself is lined with unique shopping, fantastic eateries, and watersports galore. Then take a ride on the water with the Shafer Queen, which offers unparalleled views of lakeside living.
Lake Freeman
The perfect sightseeing opportunity on Lake Freeman is a ride aboard the Madam Carroll. It's the largest licensed Coast Guard-approved inland watercraft in Indiana. They host several music events and dinners on board throughout the season. And every July, the Madam Carroll hosts a Patriotic Boat Parade honoring our country's military.
Golfing
Premier golfing in the form of Tippecanoe Country Club is a big draw for those who want to perfect their swing. Formed in 1920, the TCC preceded the development of both lakes and serves as one of White County's oldest attractions. Widely known as one of the finest courses in the state, it hosts a Pro Shop and is open to the public.
In addition, the 18-hole Pine View Golf Course offers a driving range, two putting greens, and a Pro Shop. Alternatively, Pine View Resort offers a 9-hole course and is home to the Indiana Golf Academy.
Take the entire family just south of Monticello to the Hollow Acres Golf Center. Family-owned for more than 60 years, it features a 9-hole course, driving range, and 18-hole mini-golf!
Wine Tasting (and Beer!)
As part of Indiana's growing agri-tourism industry, Whyte Horse Winery hosts tastings of their award-winning wines as well as special events throughout the season.
Fruitshine Wine is located on a heritage farm dating back to the 1890s. Originally just a fruit farm where the extra fruits were made into wine, they transitioned to a full wine producing business when the demand for their fresh fruit wines became impossible to ignore. Blackberry, blueberry, apple, peach, pear, and of course, the noble grape are all used in making their wines.
Beer lovers should head to Kopacetic Beer Factory for the best Indiana craft brews on tap and tasty pub fare at the Scoreboard Restaurant.
This 16-acre park was recently restored to include a lovely trail for hiking through a natural area full of trees, shrubs, gardens, and prairie. A small amphitheater with a fire pit and Nature Center is a great place to gather and take in the quiet surroundings.