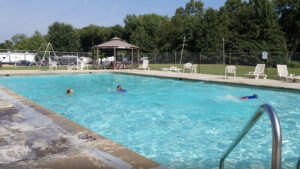 Swimming Pool
Splish splash! There's a one-foot-deep kiddie pool and large pool for your enjoyment.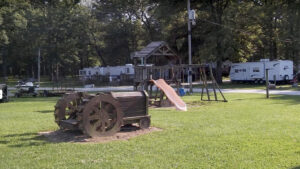 Playground
Relax while the kids swing, slide and climb in the shade. Or join in the fun.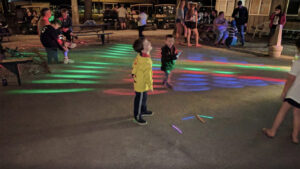 Guest Activities
While staying at Lost Acres, enjoy dancing, live music, pool parties, wagon rides, cornhole games, bingo, crafts, and more.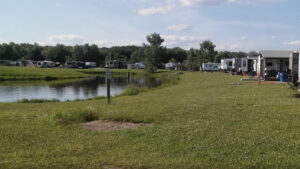 Fishing
Cast a line in the Lost Acres pond and enjoy the peace and quiet.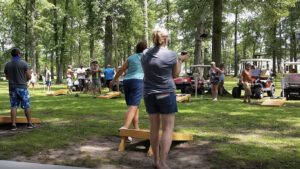 Cornhole
Epic battles are just a bean bag toss away.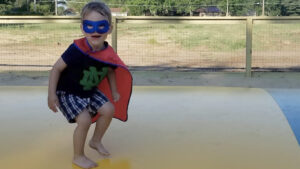 Jumping Pad
It's a pad! That you jump on! (Ask your kids. They'll know.) It's inflatable, fantastic fun.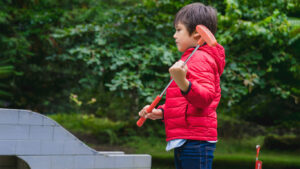 Mini Golf
Nothing miniature about the excitement of our own golf course! Have a family tournament. Keep your driver in the bag.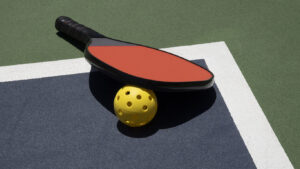 Pickleball
Go back from vacation and run them silly with your pickleball skills honed on this tournament court.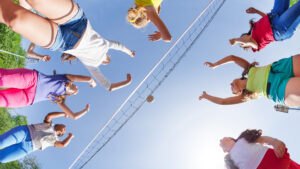 Volleyball
Oh, you think it looks easy? Take your shoes off. You're gonna be so ripped.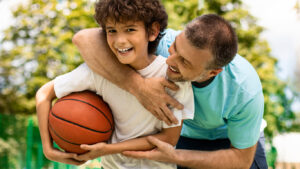 Basketball
Well, yeah. It's Hoosier country. Join a pickup game. You never know who you might be playing.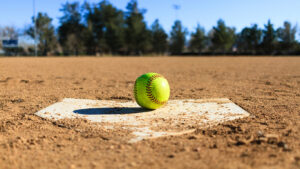 Softball
The ultimate all-American family sport on our own well-tended field. You're in the Bigs now.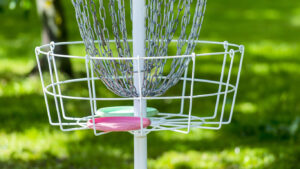 Disc Golf
A challenging course – easy family fun. Come on, Captain Frisbee, let's see you fly that thing.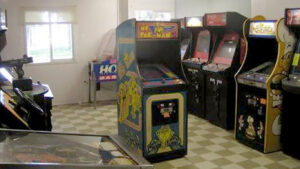 Game Room
Needless to say, one of our more popular attractions. Arcade favorites and live-action games.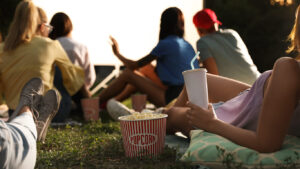 Outdoor Movies
After a big day at Lost Acres, grab some snacks from the camp store and settle in for late-release family fare.