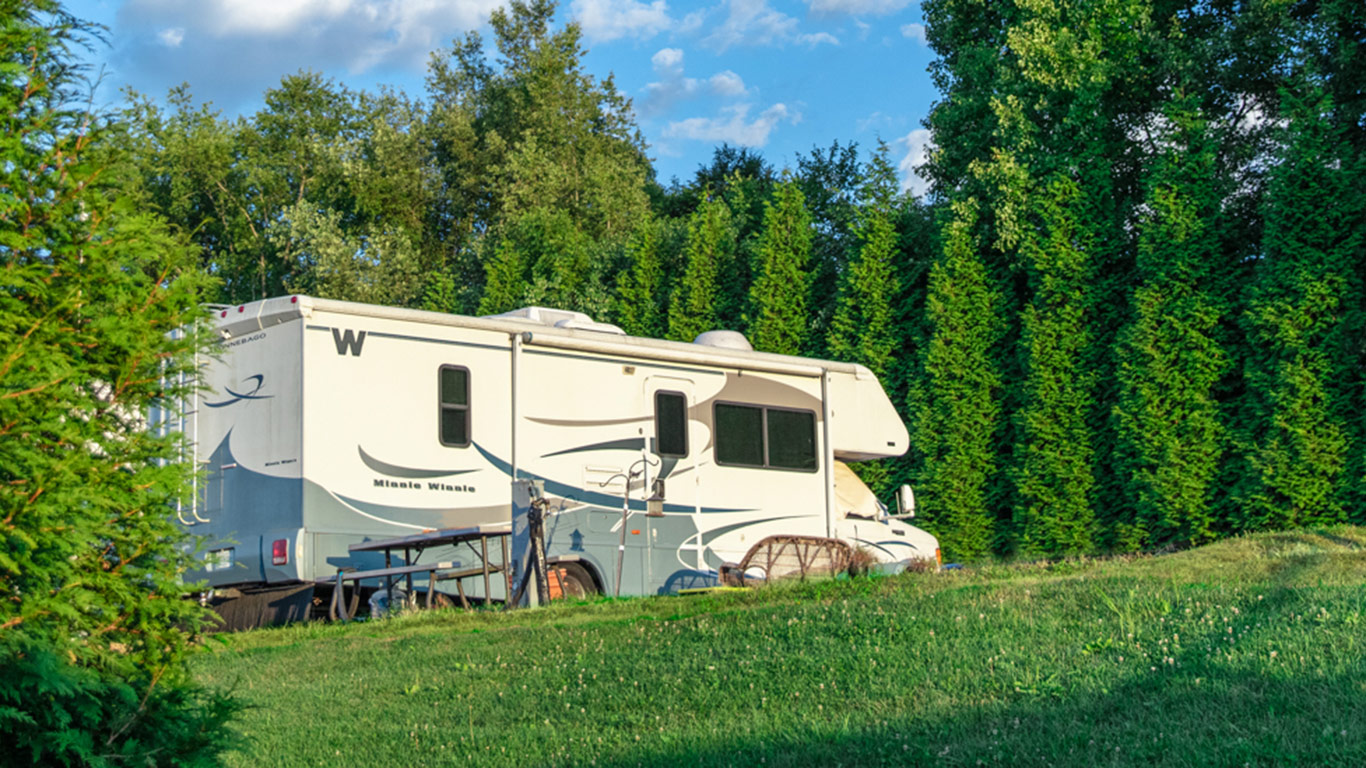 RV living offers flexibility to the lives of RV owners. If you stay at a good RV park or resort, the benefits only get better. Full-hookup RV parks are the best, like Lakeview RV!
As RV ownership and camping become more widespread, more campgrounds and RV resorts are providing amenities that appeal to a broad range of travelers – such as electric hookups at every site, Wi-Fi connectivity and efficient sanitation systems – which attract a wider array of travelers. Some of these newly introduced amenities have even become draws for RV owners looking for both comforts of home as well as adventure in nature.
Read on.
Convenience to Services
RV travel has long been popular for its ability to provide maximum freedom. Although this freedom can be a huge perk, some travelers still desire all of the comforts of home while on the road.
Full-service RV parks provide exactly that – they provide hookups that include water, electricity and sewage that go beyond what partial hookups offer which typically only provide one or two services.
RV resorts also offer recreation possibilities in addition to offering convenient access to services and amenities, many RV resorts provide their guests with recreational activities they'll love – including waterparks, golf courses and clubhouses with events schedules. Many resorts cater to guests of all ages with child-oriented activities available on-site.
High-Wattage Power
When you stay at a resort, you are assured good access to power that is built into the rate you pay for your site.
Some RV resorts offer flat-rate utility pricing while others charge by the kilowatt. Your energy use is determined by which appliances and how often they're being used; using low-powered fans instead of air-conditioning and rechargeable LED lanterns may reduce electricity usage and thus decrease how much utilities cost at your campground.
Good Sanitation
RV parks with full hookups provide constant water, electricity and sewer service to make camping more relaxing than roughing it at an isolated site. These amenities make RV camping more comfortable than roughing it at remote locations.
Additionally, portable waste tanks save on costs by eliminating the need to go to a dump station regularly for emptying. Many RV parks provide a "honey wagon" service whereby black and gray tanks are emptied at each site for an additional fee.
Long-Term Stay
Many RV owners travel long-term or even full-time for work or retirement purposes. As such, they often opt to stay at RV campgrounds or resorts that offer added amenities that a regular campground typically doesn't have. But long-term stays of two weeks or more can often lead to additional savings.
RV resorts can be an excellent solution for RV travelers who wish to forgoing the hassles associated with living on the road, providing access to water, electricity, and sewer facilities – saving them from having to regularly refill their water tank and empty waste tanks themselves.
Long-term guests who stay can take advantage of activities like yoga classes or running groups, tech talks and music nights; in addition to an organized environment.
Safety
Many RVers love staying long-term at parks and resorts simply because of the safety an RV community provides. When you set up camp for a while, you tend to get to know your neighbors and the staff pretty well – thereby establishing a rapport with them and experiencing a level of safety not found when you are simply passing through for a night or two.
Are You Curious About RVing or Staying at One of Garber Communities' 55+ RV Resorts? Please reach out! Our staff would love to answer your questions and assist in creating the vacation of your dreams!