Café
Open for BREAKFAST TO DINNER AND DESSERT at the A-frame building. Mmm. Pancakes, bacon and eggs, hot pizza pies, sandwiches, salads and your favorite fried foods then Hershey Hand Dipped Ice Cream treats are calling your name at the Blue Canoe Café!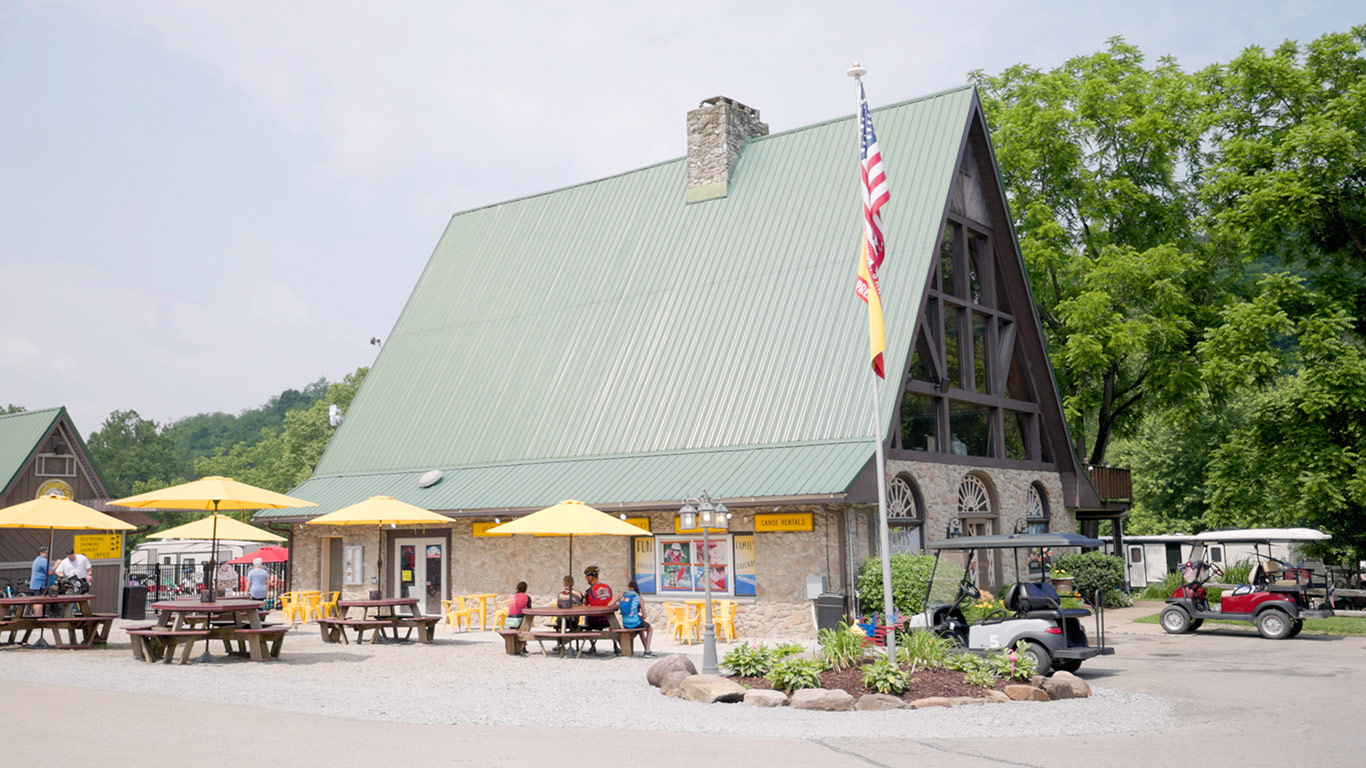 Camp Store
The Camp Store has slushies, candy, milkshakes, chips, protein bars, smoothies and everything you need for a nutritious (nutrition is relative on vacation, right?), fun-filled stay! Stop by the A-frame building to enjoy the treats at the Café and shop the General Store!
If you need firewood, we have several firewood options at the Camp Store and will deliver to your site!