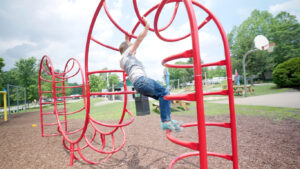 Playground Area
Near the pavilion is a playground with swings for toddlers and adults, a play set with two slides, lots of climbing poles, a mini rock wall, lily pad steppers, and a double camel-back climber, plus a half-court for basketball, a GAGA Ball pit, and Sand Pit for the little campers!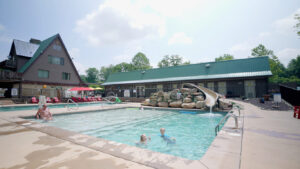 Heated Swimming Pools
The pool area was completely renovated in 2018.  Now, with 2 pools, more space, more fun, more sun! Kids and adults alike enjoy the new slide, too! Campground guests are welcome at the pool. Children must be accompanied by an adult. There is no lifeguard on duty. The pool is open from Memorial Day Weekend to Labor Day Weekend.
River Access
Easy access from the campground to the Yough for floatin' and boatin'. We rent'em.
Kayaks, Tubes & Tube Trackers
Float a day away on the beautiful Yough River in a kayak, tube or tube tracker!
Our team will drive you 3 miles upriver to Connellsville. Once at the river park, they'll assist you as you enter the water and start your float back to camp. Typical float trips take as little as 1 1/2 hours on a canoe or kayak and 2 1/2 to 3 hours on a tube. Actual time spent on the river can depend on river conditions – fast or slow currents – and putting your back into it!
River Conditions Chart
For up-to-date river level conditions, please follow this link: YOUGH RIVER LEVEL
River rentals are not available if river levels are above or projected to rise above 4 ft at the Connellsville gauge.  Other conditions may prevent rentals. Please call ahead to book a trip.
Bike & eBike Rentals
Running right through the middle of the campground, the GAP (Great Allegheny Passage) is one of America's best bike trails, where you will discover a nearly level trail along winding rivers, shaded valleys, and traditional small towns. The GAP rail-trail offers 150 miles of hiking and biking between Cumberland, MD, and Duquesne, PA, near Pittsburgh. In Cumberland, the GAP joins the C&O Canal Towpath, creating a continuous trail experience, 333 miles long, to Washington, DC.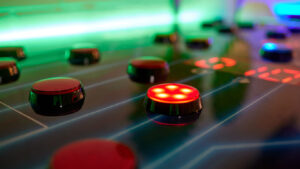 Adventure Arcade
New for 2023!  Adventure arcade will have a variety of games for all ages!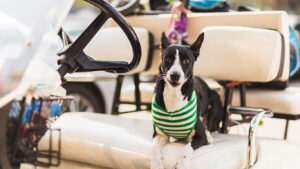 Club Car Golf Cart Rentals
Cruise the campground like a big shot in a snazzy cart from out new Club Car Golf Cart Rental. Advanced reservations are recommended. Two-day minimum rental on weekends. Three-day minimum rental on holiday weekends. Daily and Weekly rates are available.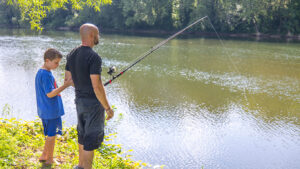 Fishing
Fish directly from the river bank, walk out into the river or fish from your canoe or one of our rentals.  A PA Fishing License is required to fish in the Youghiogheny River that runs along the campground.  Information about fishing in Pennsylvania, licensing, opening days and Fish for Free days can be found on the PA Fish and Game Commission Website.
Kid's Crafts
Join in the fun every Saturday morning, free for kids to make a fun craft at the pavilion.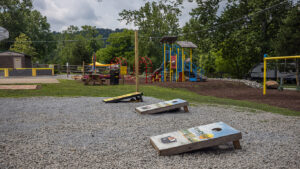 Corn Hole
Toss a few bags at our lighted corn hole course! Corn hole night games?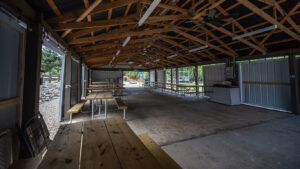 Outdoor Pavilion
Reserve our fully equipped, nicely finished event space for group gatherings and special events.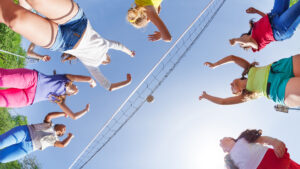 Volleyball
Oh, you think it looks easy? Take your shoes off. You're gonna be so ripped.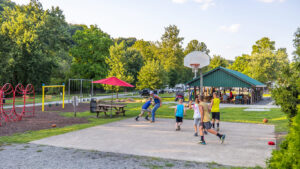 Basketball Court
A little one-on-one? Let Dad win now and then. Or join a hot pickup game. You might be playing a Piston.
Themed Weekends
A weekend is only the end of the week unless it has a theme. And those we got. There's always weekend activities include crafts for the kids, bingo, games, entertainment, bonfires – something for the whole family. But check the Events Tab for descriptions of special themed events you won't want to miss.