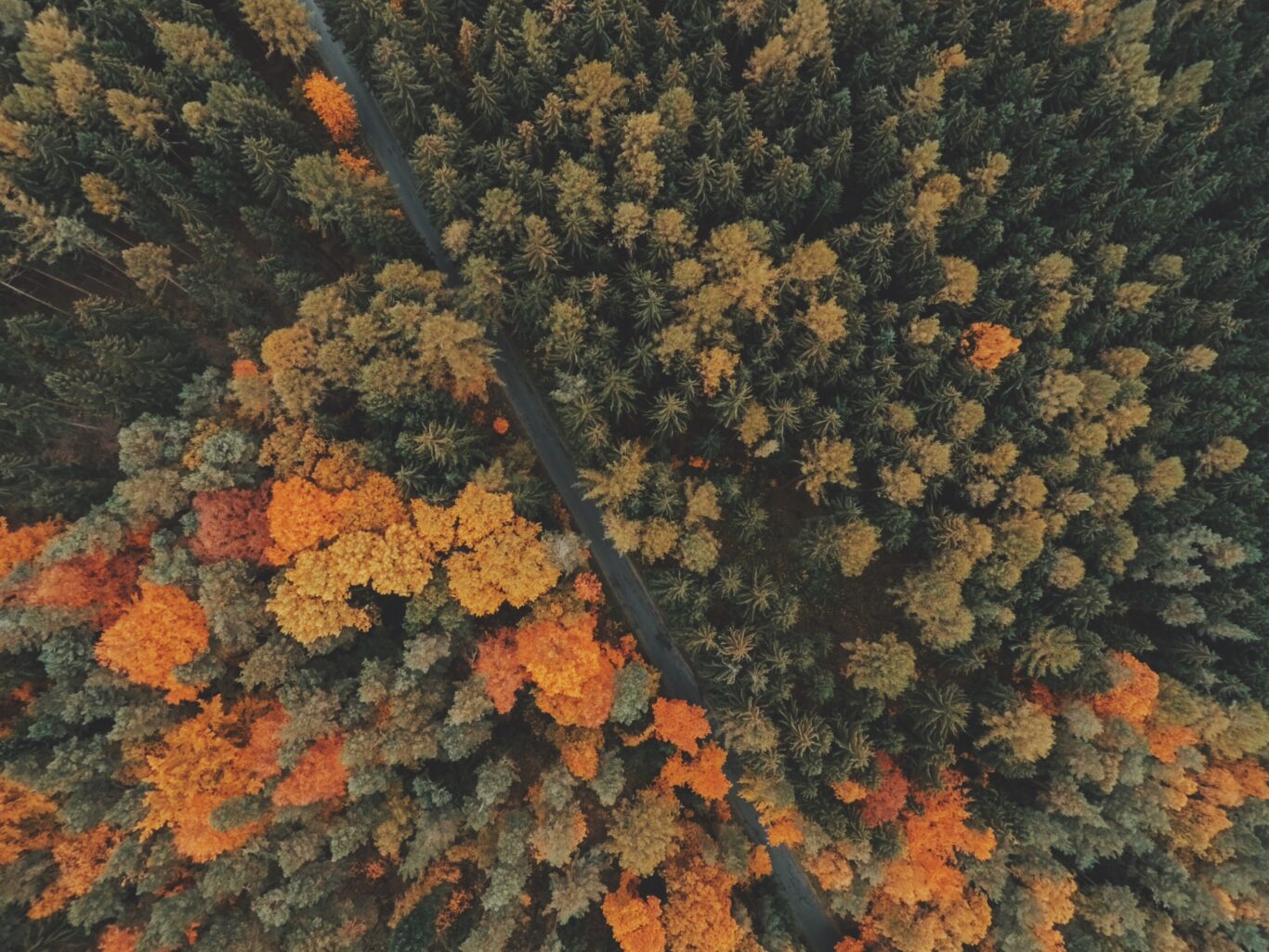 Each autumn, Michigan puts on a breathtaking show when its forests transform into an array of vibrant yellows and reds that illuminate against its beautiful lakes and blue skies. Catching sight of Michigan's exquisite Fall Colors whether at Pictured Rocks National Lakeshore or hiking over Porcupine Mountain State Park has become a tradition both residents and visitors can look forward to.
Fall colors depend on a number of variables, including temperature, sunlight and precipitation. Cool nights and sunny days encourage the leaves to change while warm temperatures or excess rainfall may dampen this process.
Peak color typically occurs in the Upper Peninsula and northern Lower Peninsula in late September to early October; however, timing can differ year by year. Peak colors typically reach their apex in the southern Lower Peninsula around late October/early November but can continue into December.
Pictured Rocks National Lakeshore
Best known for its colorful cliffs which rise majestically above Lake Superior's crystalline waters, Pictured Rocks also features miles of hiking trails, waterfalls, and more. These cliffs get their color from mineral staining caused by groundwater seeping through cracks in the rocks. Iron, manganese, limonite and copper streaks add vivid touches of hue, making these walls seem painted by nature – most noticeable during fall!
Pictured Rocks Cruises provides visitors with the opportunity to discover the park on an exciting sightseeing cruise from late summer through early fall. Tours run regularly throughout the season. Pure Michigan also features an updated fall foliage map and forecast for greater accuracy.
Porcupine Mountains Wilderness State Park
Tucked away in Michigan's Upper Peninsula, this state park makes an amazing autumn destination. Woodlands change hue, Lower Falls burst forth water over their canyon walls and hiking is the best way to take in its colorful display – there are numerous trails providing stunning vistas and gorgeous views throughout this gorgeous park.
Trails within the park's borders include the Escarpment Trail, which features hilly and rocky terrain with breathtaking vistas, Lake of the Clouds Overlook Trail and Summit Peak Observation Tower, each providing stunning vantage points of the landscape below. The summit provides panoramic views of Lake Superior and Isle Royale from an unrivaled vantage point in Upper Michigan.
Isle Royale National Park
Isle Royale National Park may not receive as many visitors, but those brave enough to venture here will discover an adventure waiting. With unspoiled camping areas, rugged hiking trails and even the possibility of seeing moose roam freely throughout, visitors may just experience something extraordinary when they arrive here.
Due to the park's remoteness, visitors must arrange transportation using passenger ferries and seaplanes. There is a summer visitor center located in Houghton as well as the Isle Royale National Park Headquarters located on Mott Island for your convenience.
Mackinac Island
Mackinac Island offers tranquil beach and lighthouse landscapes during fall foliage changes, providing ample opportunity for relaxation. Without long commutes and busy schedules to worry about, you can focus on what matters most: taking pleasure in nature's splendor as the leaves change color.
Michigan's iconic vacation island becomes even more stunning during autumn. Fewer visitors clog its streets and roads; you have more time to stroll leafy trails and appreciate Michigan's brilliant amber and crimson hues.
Leelanau Peninsula offers more than wineries; its lush flora features maple and birch trees that bloom vividly each fall, creating an array of tiny towns, roadside galleries and farms that make this fall visit truly pleasurable for the senses.
Sault Ste. Marie
As is typically the case, this year's peak color season will likely begin in the Upper Peninsula and move south to Detroit.
Soo Locks Park is an ideal place for leaf peepers, offering scenic walks through maple, birch, and pine forests – as well as seeing freighters cross the St Mary's River! Other must-see fall attractions include Frederik Meijer Gardens & Sculpture Park; apple orchards and historic covered bridges nearby are must-visits in October! For eventgoers, there's always Bushplane Days Nerd Con and Thomson Farm's pumpkin-themed festival as well.
Tahquamenon Falls State Park
Tahquamenon Falls State Park's 50,000 acres of forest and waterfall make it one of the best spots in Michigan to witness autumn colors. While Tahquamenon is open year-round, autumn brings out its full potential and leaves come out in all their golden hues to give an incredible show.
Old-growth American beech, sugar maple and eastern hemlock offer visitors to this park an insight into Upper Peninsula pre-settlement forests. Relics from its history as a fur trade post and lumberjack town also remain, including original buildings, an interpretive center and even a Paul Bunyan statue.
The Upper Falls of the Tahquamenon River are breathtaking in any season, as this magnificent waterfall ranks as one of the two most voluminous east of the Mississippi and during peak spring runoff can generate up to 50,000 gallons per second. The color of its waters comes from tannins leaching off cedar, spruce and hemlock trees in swampy regions drained by its river; hence its nickname as Root Beer Falls.