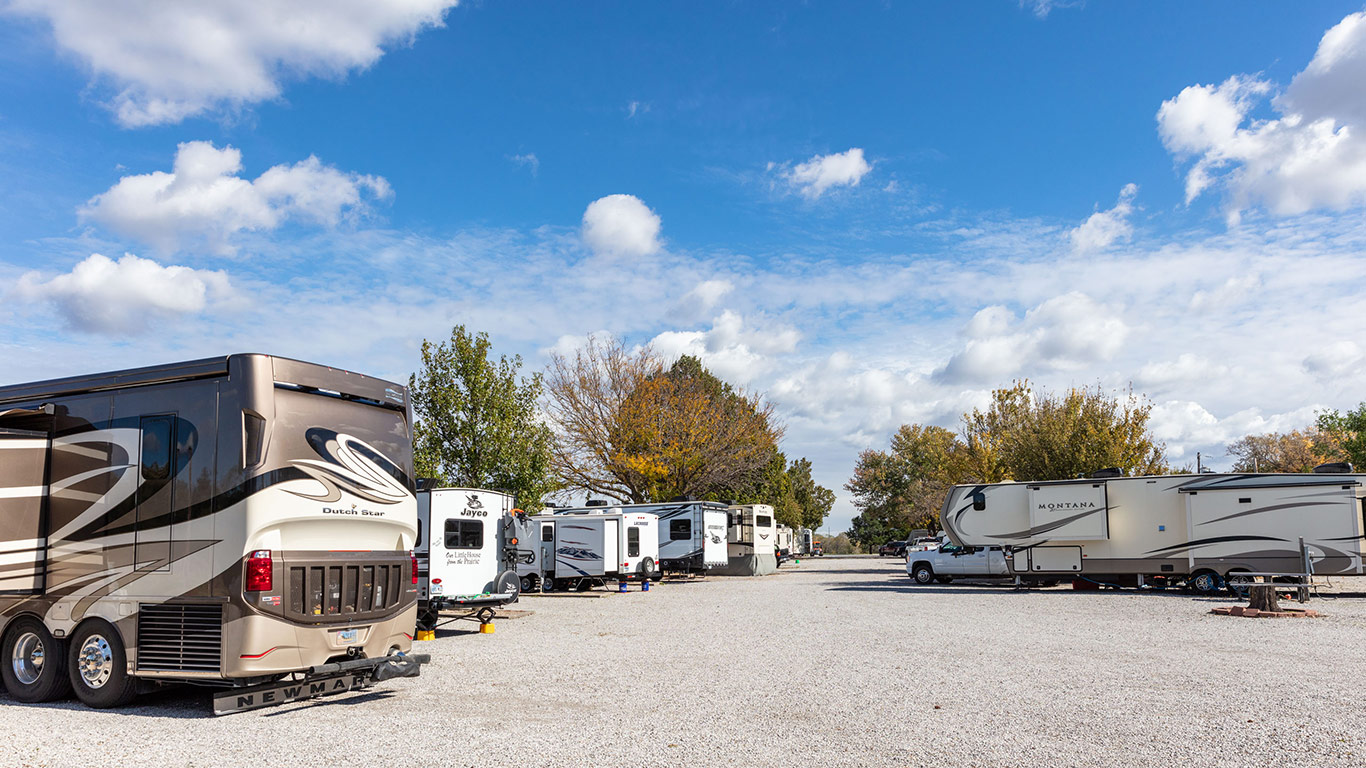 Organizing a camp-themed birthday celebration is the perfect way to give your outdoor-loving person a very special day. It brings the fun of being in the outdoors while celebrating their special day. Here are a few ideas for making it extra special.
Do a Tent Sleepover
Instead of staying in the RV, have the kids spend the night just outside in a birthday tent.
Decorate for the party using camping-inspired decorations, such as a camp sign and pine cone garland. Create a fake campfire by stacking logs or paper-mache versions of firewood. Include fun camping accessories like tin cups, compasses or binoculars at each place setting around the picnic table for added fun and camping appeal.
Serve camping-inspired treats like gummy worms, popcorn, Teddy Grahams and roasted marshmallows as snacks or table decorations. Tin cans make great lanterns to complete this easy and festive table decoration idea!
Add Campground Birthday Themed Decor
Camping birthday parties are all about enjoying nature and adding fun outdoor games such as cornhole, ladder ball, and obstacle courses to keep guests occupied during their outdoor adventure. When night falls and it cools down further, gather everyone around a fire and play truth or dare!
If you don't have a tent, set up an outdoor picnic table with plaid paper plates, napkins, and cups to create the illusion of one. Add additional decorations such as campfire flames, forest trees, or cute woodland animals for added flair!
Make a Build Your Own Trail Mix Bar
Your birthday party food for kids should include this fun camping-inspired treat! Buckets filled with popular trail mix ingredients like popcorn, pretzels, chocolate chips, dried fruit, and nuts make great party favors – each child should take home their own bag from their special celebration as a party favor!
Make sure your guests can play plenty of lawn games during their visit; this is a fantastic way to keep children occupied throughout your celebration!
Supplying each guest with their own backpack and personalized luggage tag is an effective way to create lasting memories from their camping trip. Load the bag with camp-themed goodies such as stuffed animals, flashlights or journals so they can write down their thoughts about their camping adventure.
Set Up a Scavenger Hunt
Create a scavenger hunt using clues such as riddles, puzzles, or hieroglyphics and get your campers involved. Have them bring back completed lists back to the group for evaluation – you might offer custom luggage tags, new backpacks, or journals as prizes to foster writing skills!
Make the guests feel like they've embarked on an unforgettable camping journey by providing camping-themed party favors that reflect this. Some ideas for such favors might include cute teddy bears, mini backpacks or flashlights.
Create Tin Lanterns
After an afternoon of outdoor adventures, kids will be eager to retreat back into their tents for dinner and camping-themed party games like Truth or Dare. Complete their evening with twinkle lights and a movie.
Start off the evening right by creating some festive lanterns from recycled tin cans! This project makes for a fun family project!
Wrap a tin can in graph paper and create a dot design on top. After removing the paper, hammer nails through each dot in your pattern (if creating a handle, add two extra holes for pipe-cleaners) then allow to dry completely before using as desired.
Get a Camping Themed Birthday Cake
Camping trips make the ideal birthday venue. Even if your child would rather opt for glamping instead of sleeping under canvas, you can still host an awesome sleepover party complete with bonfire and camping-themed food.
Any bakery can whip up their favorite cake and top it with icing featuring a tent, some trees, and their favorite animal. Or if you are more DIY, make your own cake and get creative with a camping theme!
Make your food fit the theme by getting creative with its presentation; for instance, try serving cheese puffs shaped like campfire flames in tin buckets and serving graham cracker cake topped with marshmallows on toothpicks as dessert on a picnic table decorated with plaid napkins and glitter pine cones for maximum impact! Your camping party theme will keep your children and their friends talking for years afterward!
Make S'mores Party Favors
Regardless of their age, your children can still celebrate their birthday during a camping trip with family and friends. If space permits, host a glamping party in your backyard or park where they can indulge in their favorite foods like campfire marshmallows and s'mores desserts!
Use cellophane bags and printable bag toppers to quickly assemble party favors that guests will love taking home as keepsakes from your celebration. Fill each bag with graham crackers, marshmallows and chocolate and tie off with twine for easy gift giving!