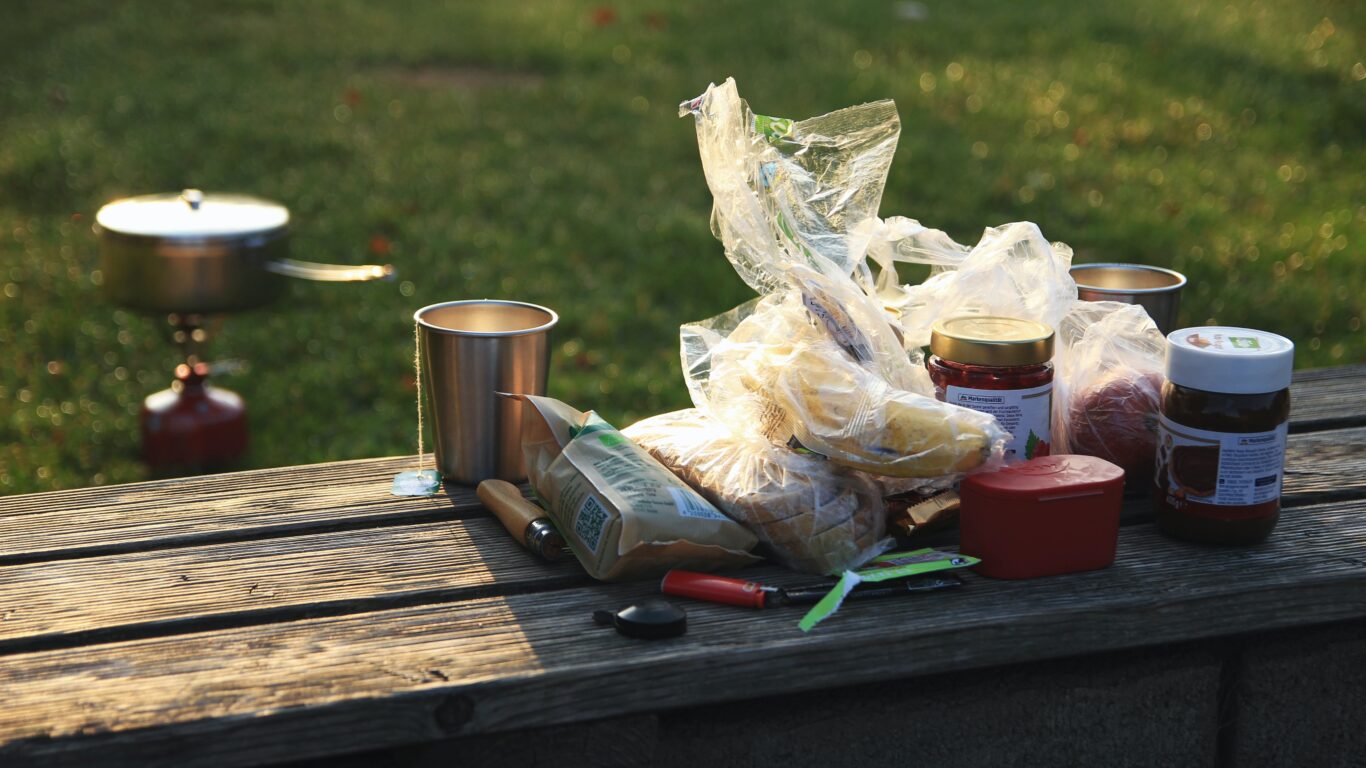 As part of any camping adventure, it's essential that all necessary supplies, such as food and toiletries, are on hand. Here are a few ways shopping for camping food can become simpler:
Buy Mostly Non-Perishables
One effective strategy to make camping grocery shopping simple is purchasing mostly non-perishables, which will prevent unnecessary trips home while guaranteeing you enjoy delicious food long after leaving your campsite.
Beans
Chili
Almond or peanut butter
Canned tuna
Freeze dried food
Trail mix
An assortment of fresh fruits and vegetables will also go a long way towards helping keep you fed during a rainstorm, with some lasting for days even without refrigeration, while others can be easily eaten on-the-go.
Buy Ingredients to Make Meals Ahead of Time
Trying to minimize stress during camping food prep? Consider purchasing ingredients and recipes that can be assembled ahead of time and then heated back up when arriving at the campsite – saving both time and hassle in the kitchen!
These quick and simple recipe are ideal for any camping trip – be it family reunion, Girl Scout outing or a getaway weekend with friends. Not only are they healthy and easy to prepare, but none require ingredients that may be difficult or costly to acquire.
Buy Mostly Food Favorites
One way to make camping grocery shopping simple is by stocking up on food favorites. Not only will these serve multiple meals throughout the trip, but also won't need refrigeration once bought.
Breads, muffins, bagels, rolls and cornbread make delicious choices for breakfast or lunch, or even as snacks! Muffins and bagels make particularly nice breakfast/lunch options when filled with fruit! Tortillas/rolls/pitas can also add variety to a meal by accompanying canned meat/beans in their fillings.
Dried fruits, nut bars, jelly and various condiments should also be part of a camping trip's non-perishables. Dried fruit and nut bars are particularly convenient since they last without needing to be refrigerated! Additionally, small bottles of honey or jelly make great camping additions.
Don't Buy Too Many New Items
Before heading to the grocery store, compile a list of all of the foods you plan to bring for your camping trip. This will help prevent purchasing things you don't actually require.
Who hasn't gone to the grocery store and found something new that catches their eye, that looks delicious and you simply MUST try, only to find when you get to the campsite, it doesn't pass muster? We are all guilty of doing that – just don't make it a habit and stick with what you know so that all of your snacks and meals are to your liking.
Keep the Kids at Home While You Grocery Shop
Yep, we said it.
Your sweet little munchkins will likely want all sort of things they don't need at camp, mainly because they are all amped up at the prospect of an exciting camping trip. To tamp down buying a bunch of unnecessary food items they don't need, simply leave them at home while you do your camp food shopping.