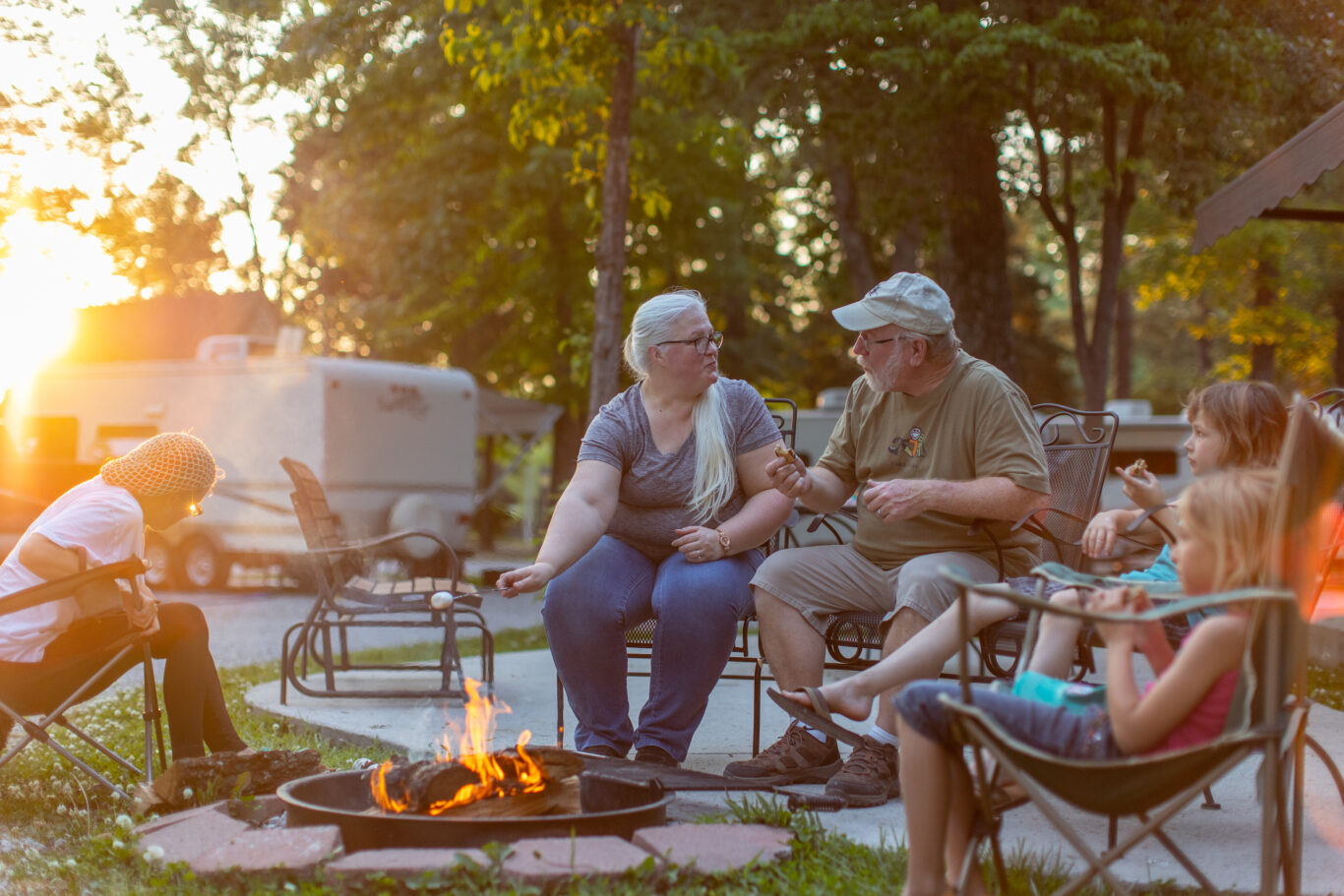 Who needs s'mores, anyway? Any camping recipe that involves marshmallows can be tasty treats. If you want something different than s'mores for desserts over your campfire, there are plenty of great alternatives you should explore.
Here are just a few. Try these four paths to marshmallow heaven.
When your cooler is full of bananas, try whipping up this easy camping treat that combines them with chocolate chips and toasted marshmallows for a unique take on traditional dessert options like an ice cream cone. It will delight both kids and adults alike!
To create this campfire dessert, carefully cut each banana lengthwise along one side while being careful not to slice all the way through. Stuff each slit with chocolate chips and marshmallows before placing into a foil boat and heating over the campfire until deep golden brown.
If you prefer extra crispy marshmallows, just keep an eye out during baking as seconds could make the difference between beautifully golden-brown results and burnt ones! You may want to consider roasting your marshmallows separately depending on how well done you like your marshmallows.
Campfire Delights
This one requires a pie iron to be placed over the campfire. A pie iron is a versatile piece of equipment that should be a staple in your camping arsenal. Simply take some peanut butter, sliced bananas, your favorite chocolate bar broken into squares, marshmallows (big or small), and sliced bread.
Spread the peanut butter on a slice of bread, then add banana slices, chocolate squares, and marshmallows. Top with a second slice of bread, then place on the greased pie iron. Cook over the campfire until the bread is a nice golden brown. Delectable!
Cobble together a real campfire treat, camping will never be boring again!
Try this BBQ peach cobbler with marshmallows for a sweet camping treat. This easy recipe can be taken anywhere and eaten quickly on-the-go. Add variations such as cinnamon, ginger, or nutmeg as desired.
Campsite-friendly desserts don't get any easier than this camping dessert: Just bring a cooler with some roasting sticks, pre-assemble the cobbler at home before taking it out camping, then heat it up on the fire for around an hour until everything is hot, bubbly and ready to eat!
This recipe is so simple, yet so delicious. You get all of the flavors of a warm apple pie topped with not ice cream, but marshmallows! (But hey, we're not going to tell you NOT to include ice cream, if you really want it.) For added pizazz, you can also add in raisins, peanuts, or cacao nibs to really take things up a notch. The apples take on a wonderful flavor when cooked over an open campfire. It's like eating a big warm hug.
So, what sounds good to you and your camping crew? These camping desserts are sure to put a smile on your face while you enjoy nature. What are you going to try next time around?