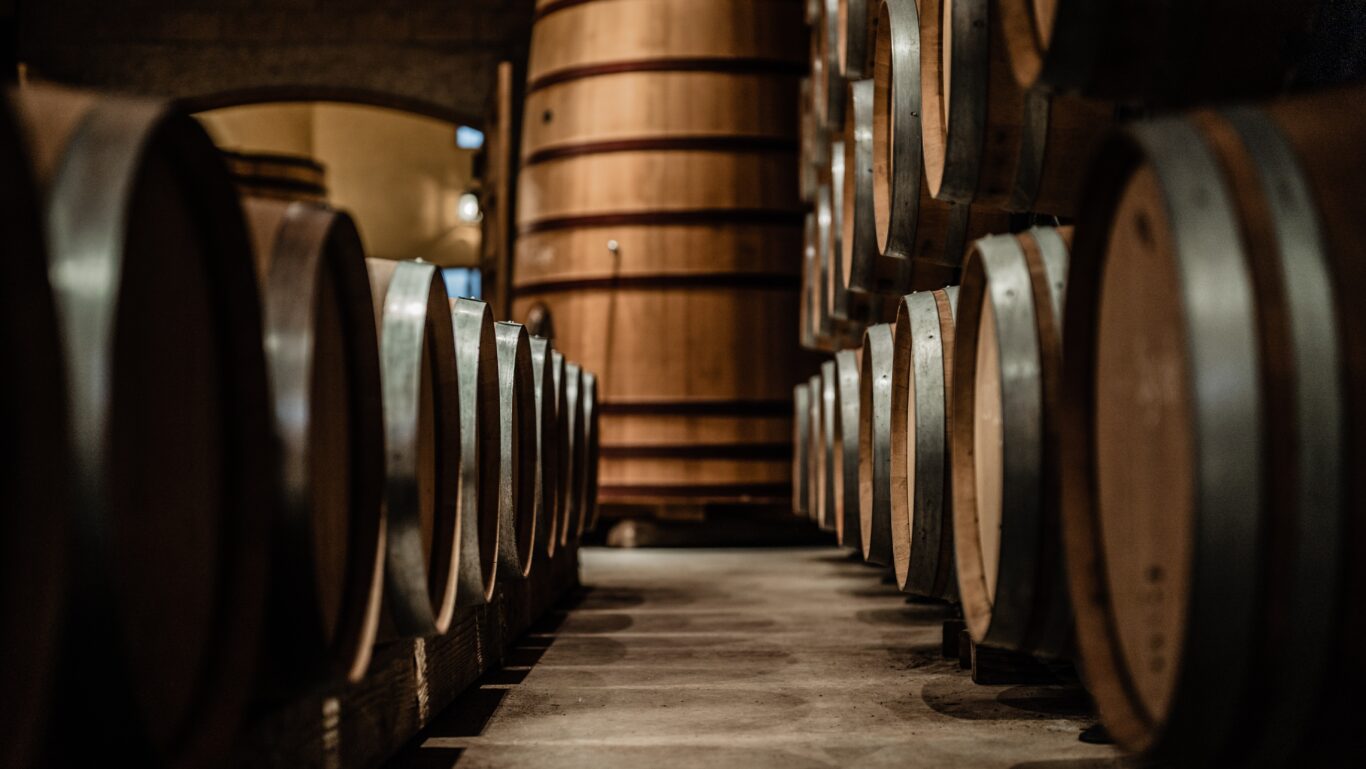 If you're a bourbon lover, you'll love road tripping the Kentucky Bourbon Trail. With bourbon distilleries all over the state, this is a great way to learn about this iconic spirit while enjoying some other fun stops along the way!
Start your journey and head out for a day full of bourbon tastings. You'll want to make sure you have plenty of time to get to everyone.
What is the Kentucky Bourbon Trail?
Kentucky is the spiritual home of bourbon, an American whiskey made with at least 51 percent corn and aged in charred new oak barrels. Bourbon tourism has brought $9 billion and more than 22,500 jobs to the state, according to the Kentucky Distillers Association.
Tours of 18 signature bourbon distilleries along the Kentucky Bourbon Trail typically last 90 minutes and include tastings.
Best Places to Visit Along the Way
The Kentucky Bourbon Trail is a fun way to explore the state's famous brown spirit. It's also a great way to visit some of Kentucky's most picturesque towns.
To make sure you see all the best spots along the trail, plan to spend at least 3 days on the road. That gives you plenty of time to soak up the sights, sounds, and tastes of Kentucky, and Broken Banjo is a great home base to begin your Kentucky Bourbon travels!
Evan Williams Experience
Located in downtown Louisville, the Evan Williams Bourbon Experience is a media and bourbon tour center on "Whiskey Brow" that celebrates the life and contributions of Kentucky's first commercial distiller. Visitors experience the artisanal still that reflects the timeless process of how bourbon was made centuries ago, and educational tastings that capture the character of Evan Williams' namesake brand.
The tour is a great way to learn about bourbon and the history of Louisville. It features a re-creation of old Louisville including wharf scenes and town hall meetings as well as video renderings of turn-of-the-century Whiskey Row.
The distillery is a family owned and operated operation, which helps make the experience feel warm and inviting. A wall of photos from generations past and present along the staircase reminds guests that they're not just visiting a distillery, but a part of a family.
Jim Beam Distillery Tour
Whiskey lovers will be pleased to know the Jim Beam American Stillhouse in Clermont, Kentucky recently underwent a major overhaul and is giving tours once again. Additionally, the Urban Stillhouse in Louisville offers a tasting experience and bourbon education.
From a 25ft waterfall that blasts visitors with filtered Kentucky water to a pristine 1939 Cadillac and a world first–a Cornfall–the Jim Beam American Stillhouse is one of the most unique tours you can take. The Beam family prides themselves on being a family and making sure their guests feel like one too.
Bernheim Arboretum and Research Forest
For a short respite in your tastings, consider this. In 1929 Kentucky bourbon distilling magnate Isaac Wolfe Bernheim purchased 13,000 acres of barren land that had once been used in iron ore mining. He set about turning this logged-out forest into a reforested landscape that would connect people with nature.
The resulting Bernheim Arboretum and Research Forest is now Kentucky's official arboretum and home to thousands of visitors each year who find inspiration in miles of trails, formal gardens, lakes and streams, rolling hills and scenic forests and grasslands.
Louisville Slugger Museum
The Louisville Slugger Museum & Factory is one of the most popular attractions in downtown Louisville, Kentucky, known as "Museum Row."
If you're a baseball fan or if you just want to see how baseball bats are made, this is the place to geek out. You can take a tour of the museum, visit the gift shop or make your own Louisville Slugger bat at the Bat Vault.
At this museum, you'll learn about the history of baseball bats and see how they evolved from a simple wooden bat to a carbon steel bat. You'll also see the World's Biggest Bat, which stands 120 feet tall and weighs 68,000 pounds.
Markers Mark Distillery
Now it's back to the bourbon! The Maker's Mark tour is an immersive experience that takes you deep inside the bourbon process. It's a great way to get the most out of a Kentucky Bourbon Trail trip.
Located in Loretto, KY, Maker's Mark is the oldest bourbon distillery in the United States. In fact, it is one of the oldest working bourbon distilleries in the world, and is also considered a National Historic Landmark.
The Maker's Mark tour is more technical than a standard tour and includes a tasting of several different bourbons as well as other spirits. It is a bit more expensive than some other tours, but it still isn't too bad if you're looking to try more unique bottles.
During your tour, you'll learn about the history of the distillery and how the Maker's Mark brand started. It's a very special place. You can even see where Bill Samuels Sr and his wife, Margie, first got married.
Woodford Reserve Distillery Tour
The Woodford Reserve Distillery Tour is a great way to get your bourbon fix and learn a little bit of history about the world's oldest distillery. It's a good option for a quick day trip or to make a part of your longer Kentucky road trip.
The tour takes guests through the distillery's history and how bourbon is made. The tour also features some cool exhibits, like the old pot stills and a large barrel warehouse. Another cool part of the tour was seeing the active barrel run at the warehouse. They heat the barrels up from the bottom in the winter to speed up aging.