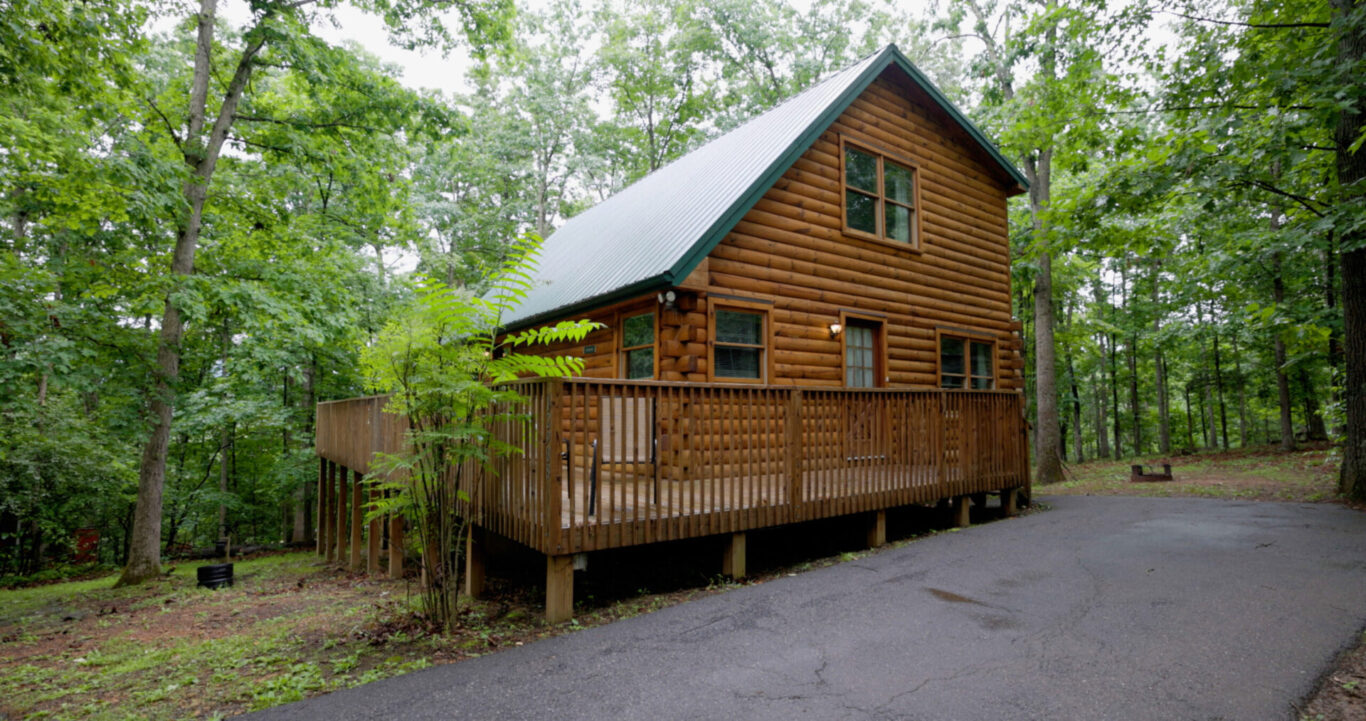 If you're on the fence about which type of accommodation fits best with you and your camping crew, consider this. Cabin camping offers plenty of benefits over traditional tent and RV camping. Read on to learn more about some of the best reasons to camp in a cabin!
Cabins are a great way to experience the beauty of nature without spending hundreds of dollars on tents, sleeping bags, and other expensive camping accessories. Even renting an RV and filling it with gas.
Cabins have More Space
A cabin is a charming and rustic little house built to last. They are not necessarily big or fancy like a chalet, but afford plenty of benefits for all your camping needs, with room to spread out.
This is especially useful if you plan to be out hiking and exploring. Having more space means you can easily put away your things so you won't have to carry them around with you during your trip. Cabins are also helpful for preparing and eating meals in the kitchen area with the basic appliances, to boot.
Cabins are More Convenient for Longer Trips
It is often more convenient to go on a longer trip and stay in a cabin instead of a hotel. Whether you are traveling solo or with a group, you will find that a cabin offers much more space than a hotel room. It also allows you to have a home away from home where you can cook, sleep and entertain your friends or family. This is great for longer trips as you have a solid home base.
Cabins also often have more than one bed, so you can fit more people in a smaller space. In addition, they are usually located closer to the action so you don't have to spend as much time walking to activities in the campground.
Have a Home in Nature
Having a nice little home in nature means you can escape from the hustle and bustle of modern life. You can sit outside on the porch with a cup of coffee, enjoy the fresh air and soak up the scenery. Cabins are also a great place to meet new friends who share your love of the outdoors! They're often more spacious than tents and allow you to have a cozy living space for the whole group.
Bond Over Chores
When you stay in a cabin, it's a great opportunity to bond with your family. You can share in everyday chores like cooking, washing dishes, and keeping gear tidy. It's also a good way to teach your kids responsibility and work ethic. It's important to get your children involved in the process so they feel empowered to do their part and take pride in what they accomplish.
If you're a couple, consider setting a plan to divide household chores in a fair way that reflects each person's strengths and schedules. This will prevent any resentment and ensure everyone feels they're contributing to the overall success of your camping adventure.
Spend Time with Your Loved Ones
The novelty of spending time outdoors can bring you closer together, especially if you live in a city where the daily grind often gets in the way of quality time.
The best part of a weekend getaway at the campground is being able to kick back and relax with your loved ones after a long day of activity. Try to limit the amount of screen time you spend on your smartphone or television to focus on a little old-fashioned fun. If you aren't already into card or board games, now is the perfect time to relive that nostalgia.
Enjoy Your Favorite Camping Pastimes
If you're a true nature lover, camping is a great way to reconnect with your favorite pastimes. From catching sunsets and stargazing to soaking in natural hot springs, there are plenty of activities that will leave you feeling refreshed and energized.
Camping is also a great time to play games with your loved ones. These simple games don't require much equipment, and they can help bring people together to have fun and create memories that will last a lifetime. Hide and seek with the kids, charades, and sitting in front of the fire are age old pastimes that will never tire.