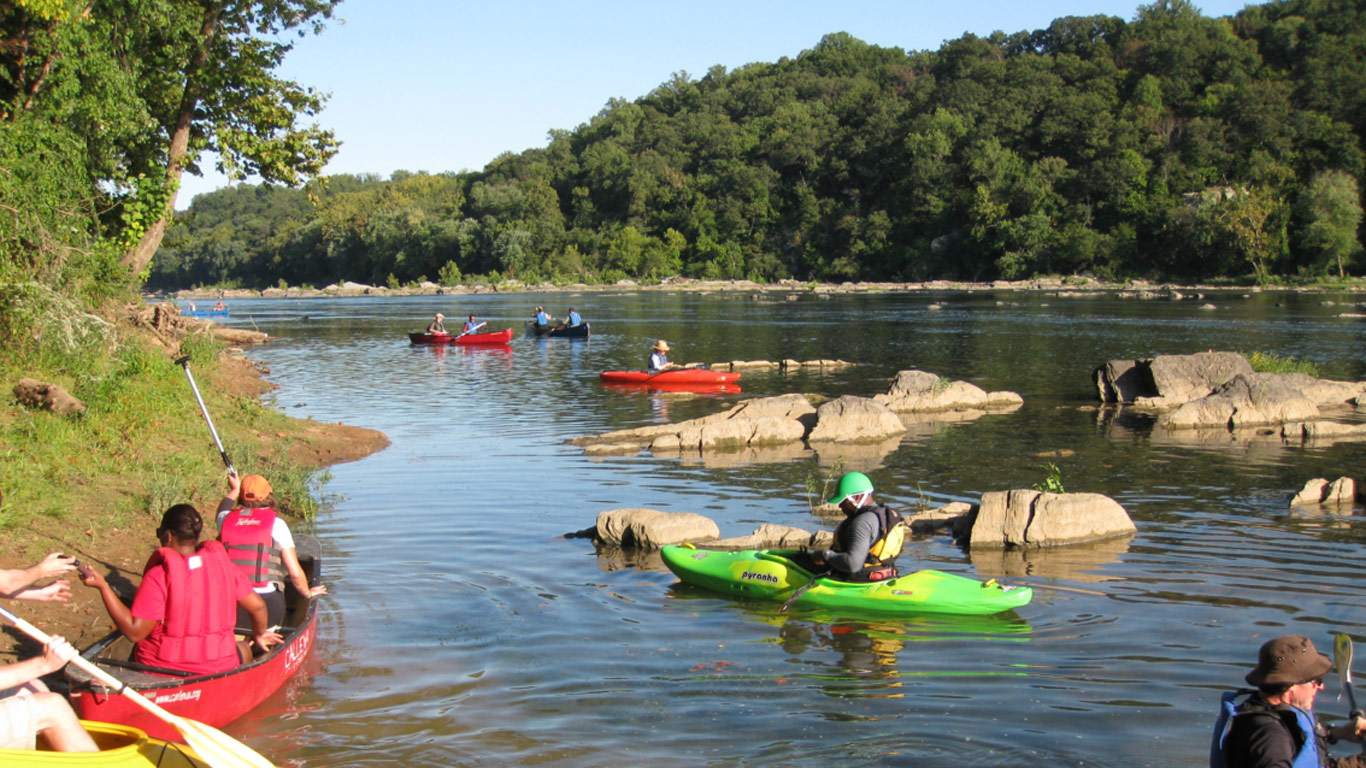 Outdoor Adventures in Maryland are not hard to come by. Just a stone's throw away from Ridge Rider (okay, more like a few minutes' drive) is gorgeous scenery and lots of nature to experience.
C&O Canal Towpath
Originally built for animal power (mules, specifically) to canal boats from Cumberland, this path is today a well-known and awesome hiking and biking path. The 12-foot-wide, mostly-level trail is perfect for even the most novice of hikers/bikers and is maintained by the National Park Service. Back in the day, it played a huge part in the western expansion of the U.S. as it was involved in the transport of coal, lumber, and agricultural products.
While you may want to traverse only a small portion of its 184.5 miles from Georgetown to Cumberland, it is a fantastic way to see the local landscape.
Great Allegheny Passage
This connects to the C&O Canal Towpath and continues about 150 miles to Pittsburgh, PA. With mile marker "0" starting in Cumberland, it is another great pedestrian recreational trail that follows abandoned railroad beds. In fact, the Great Allegheny was chosen by National Geographic to be one of the "Top Fall Trips in the World." It gives hikers, cyclists, and cross-country skiers some of the most fantastic views in all of the eastern U.S.
Potomac River
It may come as no surprise that a stretch of this river follows the C&O Canal, hitting historical towns and various landmarks along the way. Grab an inner tube, kayak, or canoe and explore the Potomac for a lazy float down the river. It's a cherished recreational feature of these parts, with stunning scenery full of sandstone cliffs, small islands, rock ledges, Paw Paw trees, and more. The mild rapids mean that all skill levels can enjoy these waters.
Green Ridge State Forest
Enjoy Maryland's largest contiguous stretch of public land. Once again, the iconic C&O Canal runs 18 miles through here. The state forest itself has about 50 miles of hiking trails, along with 200 miles of unpaved and gravel roads with many opportunities for fishing, hunting, camping, hiking, mountain biking, and paddling. Another classic trail that runs through here is the Great Eastern Trail, a 1,600-mile, long-distance trail stretching from Alabama to the Finger Lakes in New York.
Additionally, the Green Ridge State Forest Scenic Overlook Tour showcases many of Allegany County's most amazing viewpoints with several scenic overlook locations.