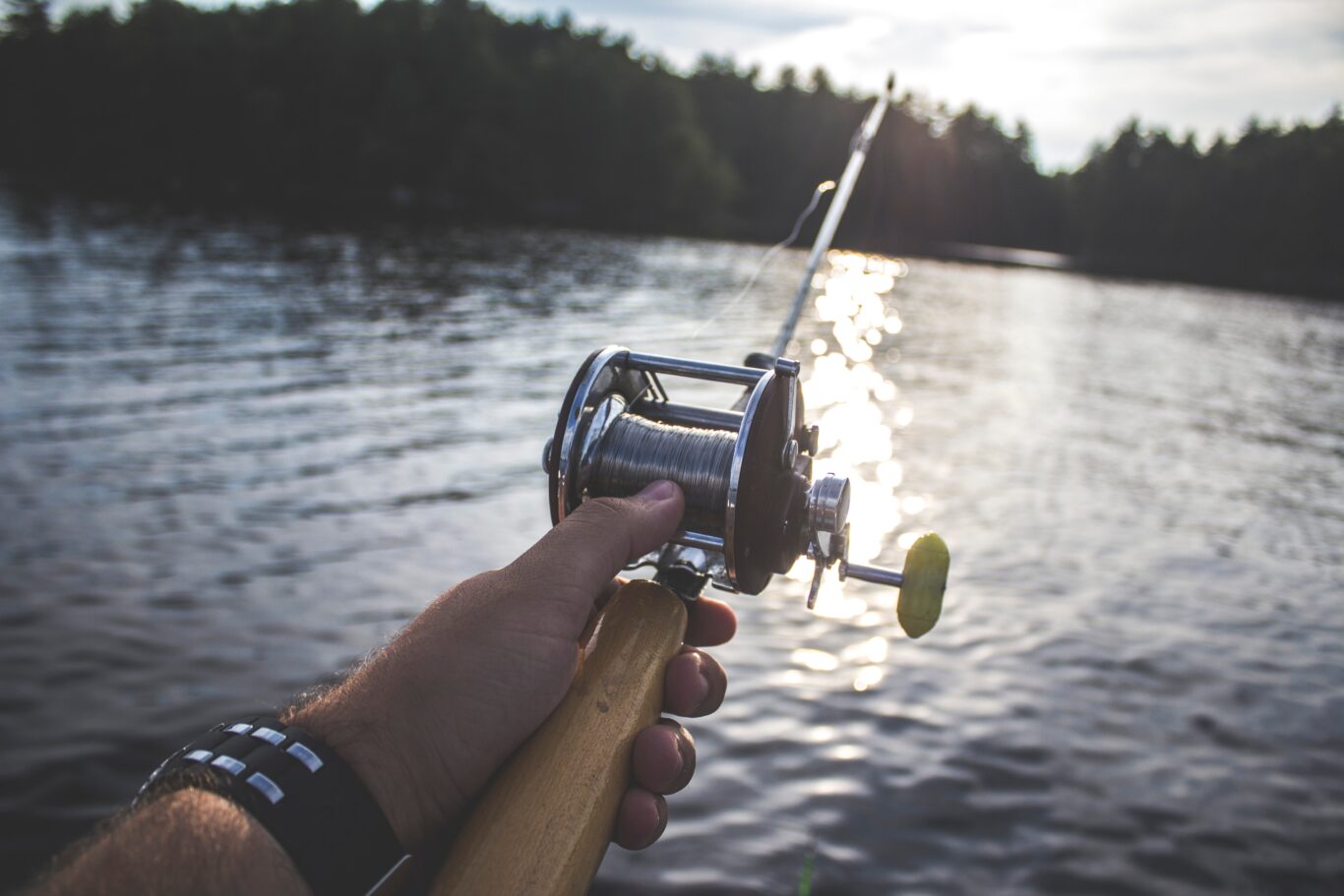 When you stay with us at Lost Acres, you don't have far to go for spectacular fishing options. Here are several of our favorite spots.
So grab your favorite fly fishing rod, reel some tasty bait, and let's get fishing.
Lake Shafer
Close by on Lake Shafter is a reservoir located just 2.5 miles from Monticello. Fishermen will find a variety of fish including carp, crappie, blue catfish, bluegill, and largemouth bass. Whether you're fly fishing, baitcasting or spinning, your chances of getting a bite here are good.
Monon Bay
Big Monon Bay is a bay located just 5.4 miles from Monon, in White County, near Guernsey, IN. Fishermen will find a variety of fish including walleye, panfish, white bass, and sauger here. Alternate names for this bay include Big Monon of Lake Shafer, Big Monon, and Lake Shafer.
Tippenanoe River
This is a great spot for flyfishing. Just a few miles upstream from the site of the Battle of Tippecanoe (and a couple of centuries later), exists the opportunity to engage in a fly rod battle with a number of warmwater species; some in near-record sizes.
The Tippecanoe River is a stew of biodiversity, hosting many species of fish including smallmouth bass, largemouth Bass, spotted bass, and rock bass, catfish, carp, suckers, buffalo, walleye, sauger, freshwater drum, striped bass and white bass. To enjoy the best, most consistent fishing, floating is the best way to approach this river.
Lake Freeman
This 1,500 acres of vacation waters is located on the southern outskirts of Monticello, IN. Swimming, boating, and fishing are readily available, as well as picnicking and hiking around the lake. Fish for largemouth bass, smallmouth bass, channel catfish, flathead catfish, white crappie, walleye, bluegill, white bass, and striped bass.
During some years ice fishing in the winter at Lake Freeman can produce nice catches. Check with local officials for authorization and Indiana DNR for regulations before attempting to fish through the ice on any lake.
Bass Lake
About 45 minutes northeast of Lost Acres is Bass Lake, located in Starke County.  Anglers can expect to catch a variety of fish including bluegill, channel catfish, white crappie, smallmouth bass, walleye, and catfish.
Where to Buy/Rent Fishing Gear, Tackle, Fishing Boats
Breezy Hill Bait Shop. A great bait and tackle shop in Monticello is the Breezy Hill Bait and Tackle Shop. Breezy Hill is a full-service bait and tackle retail shop that prides itself in providing custom order, hand-tied jigs, lures, and flies. The store also carries panfish bugs, perch rigs, and crappie spinners.
Twin Lakes Fish and Game. Located in Monticello, Indiana, it opened in 1984 and continues to thrive to this day thanks to its proximity to Indiana Beach Resort and Lakes Freeman and Shafer. Twin Lakes offer a variety of fishing bait and tackle, including crappie minnows, bass minnows, jumbo red worms, and frozen bait including chicken liver, and shrimp.
For boat rentals, check out these boat rental rates on Lake Shafter.