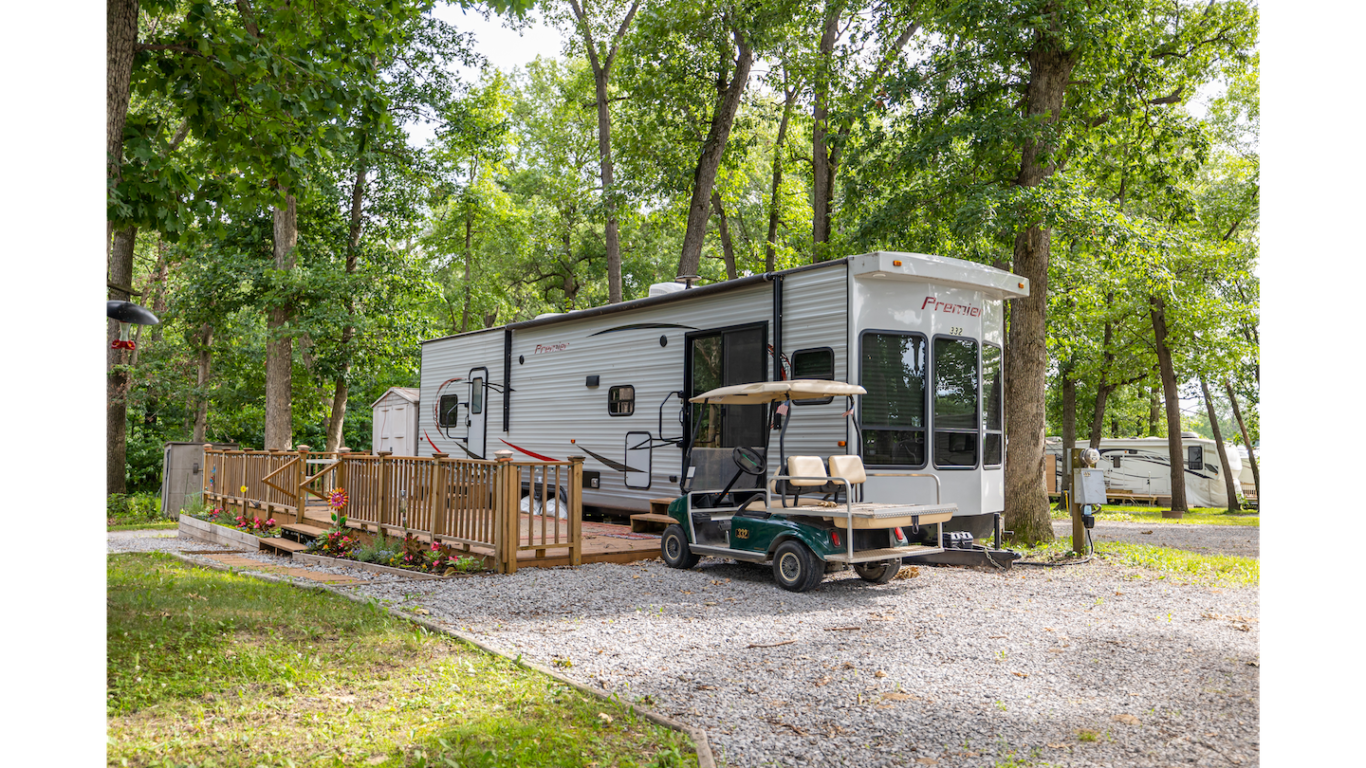 Americans have the distinct advantage of having a huge country to explore. With that comes an endless array of amazing destinations and road trip options to choose from. Trying to fit everything on your list can seem overwhelming. How do you choose where to go next?
We're here to help.
Here is a 5-step method for planning your own epic RV adventure.
Choose the Perfect Destination
Close your eyes. We know, cheesy…but just do it for a few seconds. Now picture your next ideal camping getaway. What do you see? Sunny skies and sandy beaches? Or perhaps lush forested mountains and faraway hiking trails? Maybe kayaking on a calm lake right near your campsite, or exploring a more urban destination? No matter what you crave, there is an RV campground that is perfect for your vision.
Research the Destination and Route
One of the great things about RV travel is that the journey can often be (a part of) the destination. Once you have decided where your end game is, try to plan a few goodies to stop at along the way. If there are historic monuments, towns, or other attractions that interest you, by all means, plan them into your itinerary. They can be one-night stops or longer sojourns. There is almost always a good campground nearby for a little R&R before your next stop.
Envision Your Ideal Campground Experience
Everyone has their own personal preference when it comes to the perfect campground. Have a solid idea of what that means for you and start researching where to stay. Think about the type of atmosphere you crave. An RV resort with lots of amenities, including on-site food options and planned activities? Or a simple campground with hookups that give just the right amount of solitude without the crowds and families? Or something more scenic? The choice is yours – it is out there.
Book Early for the Best Options
Securing your perfect RV camping spot as early as possible is getting more important every year as more people discover the joys of RV camping. Try to plan as far in advance as you can, and then do your research, pick your campground, and book it! Many campgrounds have good cancellation policies should your situation change, so be sure to thoroughly read them.
Ask the Campground Owner
Many campgrounds have local owners who know the area inside and out and can offer excellent suggestions on what to do, see, and eat that may not be in the guidebooks or in your internet research. Asking locals has and always will be the #1 way to find the hidden gems in the area of your destination. Pick their brains!
By following through with these easy steps, you will have the RV camping adventure of your life.