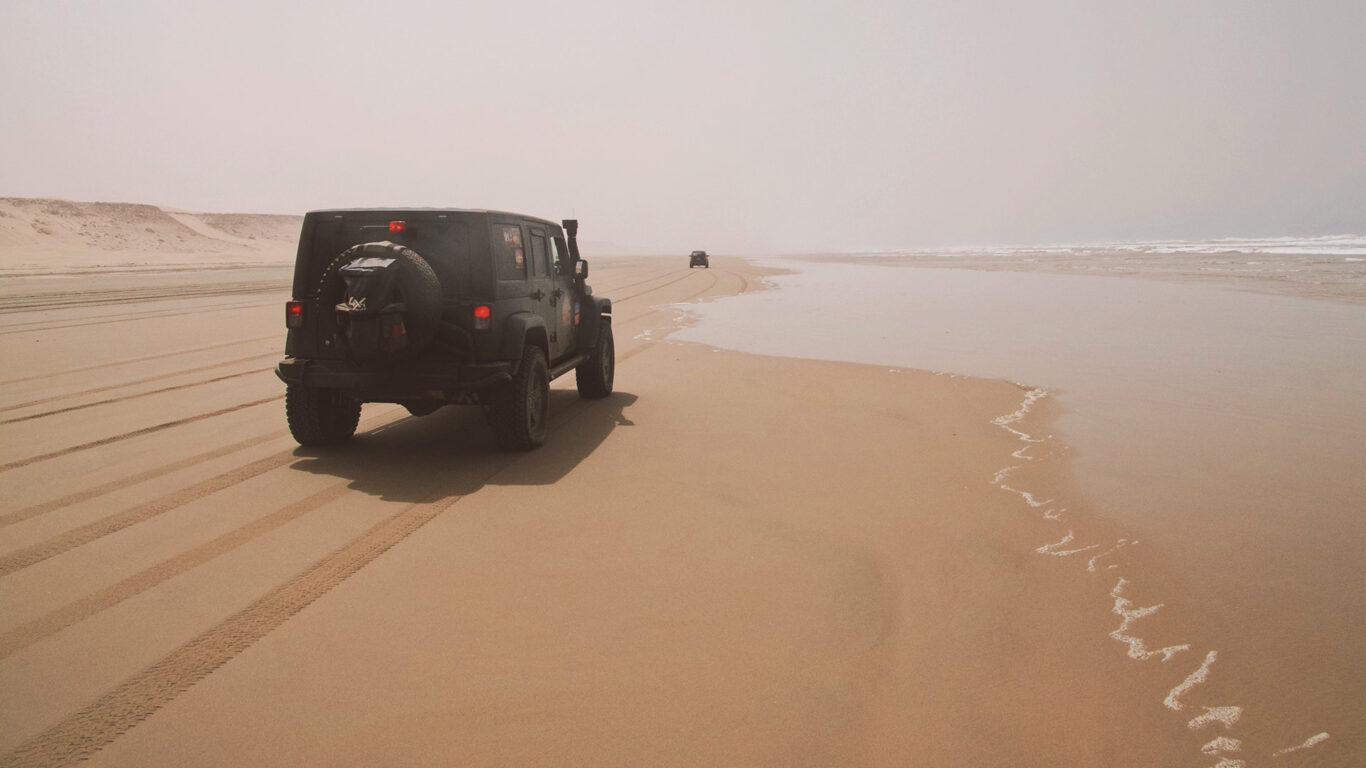 Located on the gentle edge of North Carolina and serving as a relaxing stopping point between the Outer Banks and the Crystal Coast, Cedar Island is considered an undiscovered gem that is a refreshing respite from the rest of the world. With historic and natural attractions, miles of gorgeous barrier island shoreline, a Cedar Island vacation can be as relaxed or adventurous as you make it.
At Cedar Island you won't find big amusement parks, crowded shopping centers, or blazing nightlife scenes. What you will find is plenty of wildlife, water in every direction, and unlimited opportunity for peace and quiet. Here we enjoy a slower pace of life that revolves around fishing, shelling, kayaking, boating, hiking, and taking in nightly sunsets. Cedar Island is truly a great destination to get away from it all.
Horseback Riding
Horseback riding is a great way to experience the scenic trails of North Carolina. It is also a great activity for those who are looking to improve their fitness.
At Cedar Island Ranch Stables, we provide our guests with an exclusive experience for horse rides on Pamlico Sound Beach.
Aside from being a form of exercise, horseback riding can also be a great stress reliever. It forces you to be calm, which helps limit the stress signals that your body receives daily.
Take the Cedar Island Ferry
Whether you're looking for a day trip or a week-long escape, the North Carolina ferry system can provide access to new destinations that would be difficult to reach on land. The Cedar Island Ferry departs several times a day during the summer bound for Ocracoke, and 2-3 times a day in the off-season.
Cedar Island National Wildlife Refuge
Located just northeast of Beaufort along NC Highway 12, Cedar Island National Wildlife Refuge is a unique coastal gem that's perfect for explorers and nature lovers. The sprawling, undeveloped landscape is filled with miles of wetlands and maritime forests that offer endless opportunities for wildlife observation and photography.
The refuge has 11,000 acres of brackish marshlands and 3,480 acres of pocosin habitat. The refuge also offers fishing, boating, and hiking opportunities.
Birdwatchers will love catching glimpses of great blue herons, egrets, and other waterfowl that make the area their home. The refuge also serves as a core habitat for the Atlantic Flyway, which draws countless migrating birds each year.
The Outer Banks Scenic Byway
A slender string of barrier islands along the Outer Banks protects the mainland from the Atlantic Ocean's powerful winds and waters. NC 12 stretches across them, a narrow two-lane road lined by lush tidal marshes and pristine sounds on one side, with towering dunes and deserted beaches on the other.
This 138-mile National Scenic Byway features 21 maritime villages that share a common oceangoing culture that revolves around building boats, fishing and hunting, operating ferries, guarding the coast and telling stories. It is this unique cultural heritage that has led to the route's designation as a National Scenic Byway.
Kayaking
Kayaking is a great way to get up close and personal with Cedar Island North Carolina's coastal waters. Whether you're looking for a calm, relaxing day on the water or a more adventurous trip out into the Pamlico Sound, kayaking is a fun activity that can be enjoyed by all ages.
There are many opportunities for kayaking on Cedar Island, including the Cedar Island National Wildlife Refuge. The refuge preserves a unique type of pocosin habitat that is a haven for black bears, American alligators and red wolves, as well as a variety of waterfowl and birds.
Take in the Sunset
Sunsets are one of nature's most beautiful and breathtaking wonders. They look like they come right out of a painting and can leave you enthralled. The Crystal Coast is a popular destination for vacationers looking to take in a gorgeous North Carolina sunset. With plenty of places to enjoy a great view, you will not have to come early to get a good spot!
Fishing
There's plenty of fishing in the area, from pier fishing to deep-sea charters. While some of the fishing can be done from the beach, you'll likely want to venture out on a boat to get the most out of it. There are several public boat ramps on the island, including one located on Lola Road and a ramp next to the Thorofare Bridge. If you don't have a boat, nearby Ocracoke has boat rentals.
Shelling
A Cedar Island vacation is ideal for travelers who love slow-paced activities that revolve around all things water-related, including shelling. Located on the edge of North Carolina, this barrier island is less developed and offers unlimited peace and quiet.
The best time to shell is during the spring or fall when the Outer Banks is less crowded and ideal conditions prevail. Beaches with sand bars and troughs, as well as beaches that border sound side inlets, are also great shelling spots.