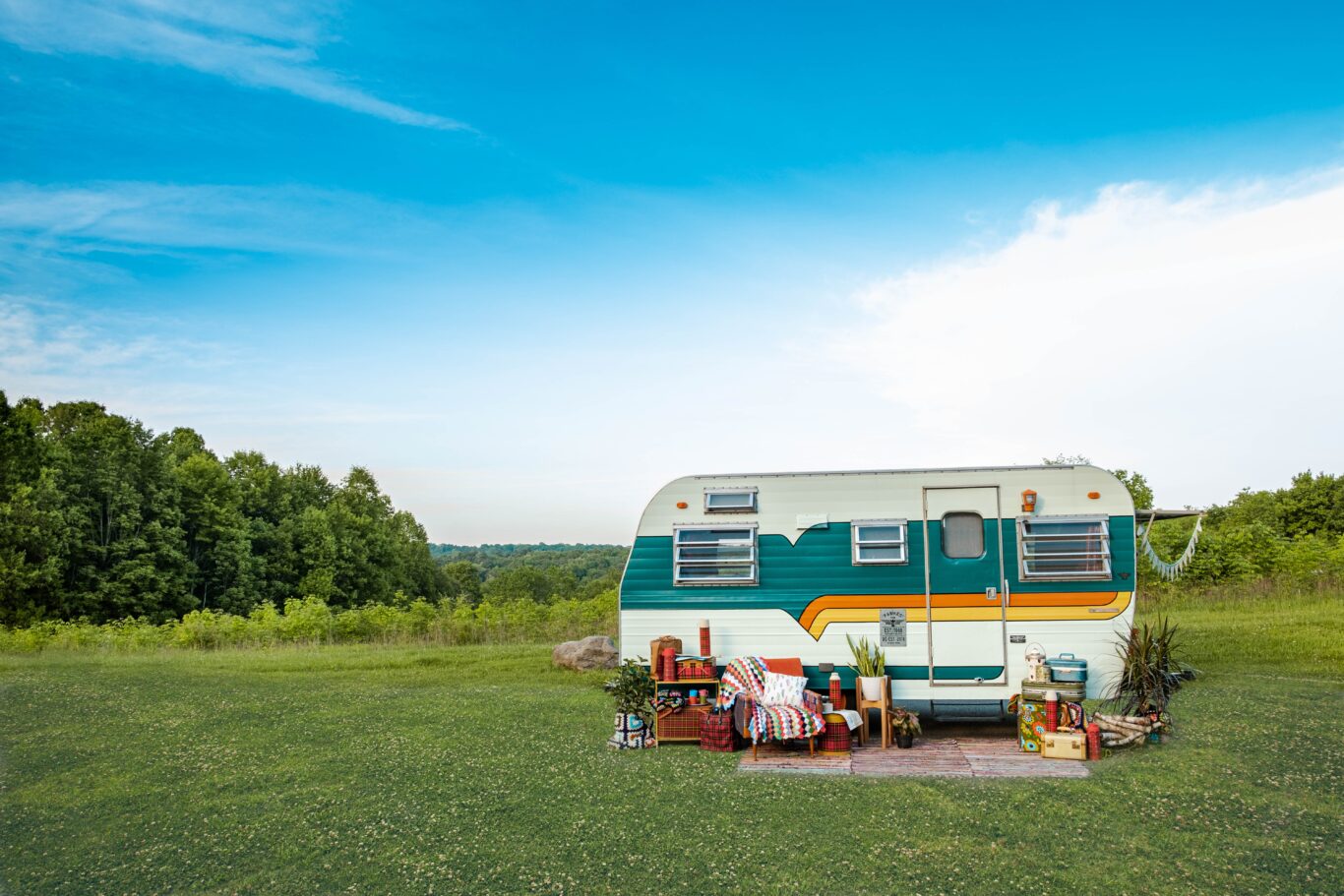 If you're reading this, you are likely are a seasoned road tripper and camper. Well, you are in good company here. When purchasing a vintage camper, there are several things you should take into consideration. Doing so will enable you to make an informed decision.
Sometimes, a new way of seeing beautiful sights in nature doesn't come in the form of a brand new, shiny trailer. Sometimes, that new way of seeing all the beautiful sights comes in a trailer that has had a previous proud owner.
We're talking about vintage trailers. A great way to save money, vintage RVs can be a dream come true for many road-worthy adventurers.
Taking this into consideration, we want to make sure that the investment you make in your vintage RV is a wise one. Vintage items of any type vary greatly in quality and reliability, and an RV is no exception.
So that's why we are sharing the top items to watch out for when buying a vintage trailer. This ensures that your investment will bring you oodles of fun for many years to come.
Solid Flooring
When buying or restoring a vintage camper, the floor is an important factor to take into account. Not only can it increase the resale value of your RV, but adding personalized touches inside will give it even greater charm.
Solid wood floors are constructed from planks of real hardwood, typically found in oak, maple or walnut species. They come in an assortment of widths and finishes. You would do well to shop around to find the best floor that suits you.
No Water Damage
Even the smallest leak can have an enormous effect on its structure and lead to mold growth. It is essential to inspect all areas that could sustain water damage, such as the roof and seams, corners where walls meet, cupboards and closets. Also, check for exterior paint jobs which might conceal signs of moisture damage.
An Unbroken Axle
Inspect the axle, the springs, and the bolts of the vintage trailer and make sure they are solid. Axle replacement can cost a pretty penny, so be sure to check this before considering to buy. Don't be afraid to ask the owner any questions you have, even ones that may seem obvious. There are no stupid questions here!
Strong Tires
A well-made tire can make all the difference in how smoothly your ride goes, whether you're driving around town or on an epic camping trip.
When selecting tires for your vehicle, there are a few different types to consider depending on what meets your needs and driving style. Other important factors to consider include price, availability and longevity. If you're not sure which tires are suitable for your vintage RV, do your research.
Original Windows and Hardware
If you're shopping for a vintage camper, it is important to determine whether its windows and hardware are original. If not, replacements must be obtained from an experienced trailer restoration company.
To determine if your window is genuine, check for its glass code. This will reveal both the manufacturer and date of manufacture.
A Working Electrical System
Electricity travels from a source over hot (usually black) wires to an electrical device and then back again through neutral or ground wires. The current flow can be measured in amps or volts.
Properly Functioning Appliances
Working appliances are critical; they can make or break the experience of owning a vintage camper. Large appliances are intricate systems. When one component fails, it can affect the entire operation and necessitate costly repairs.
A Clear Title
Whether new or vintage, a clear title is an essential factor to take into account. With such a document in hand, you can be certain that your property will be free from any encumbrances or claims. A clear title can also help you avoid liens from creditors who still owe money. These liens could create a cloud on your title that could hinder the resale of the property.