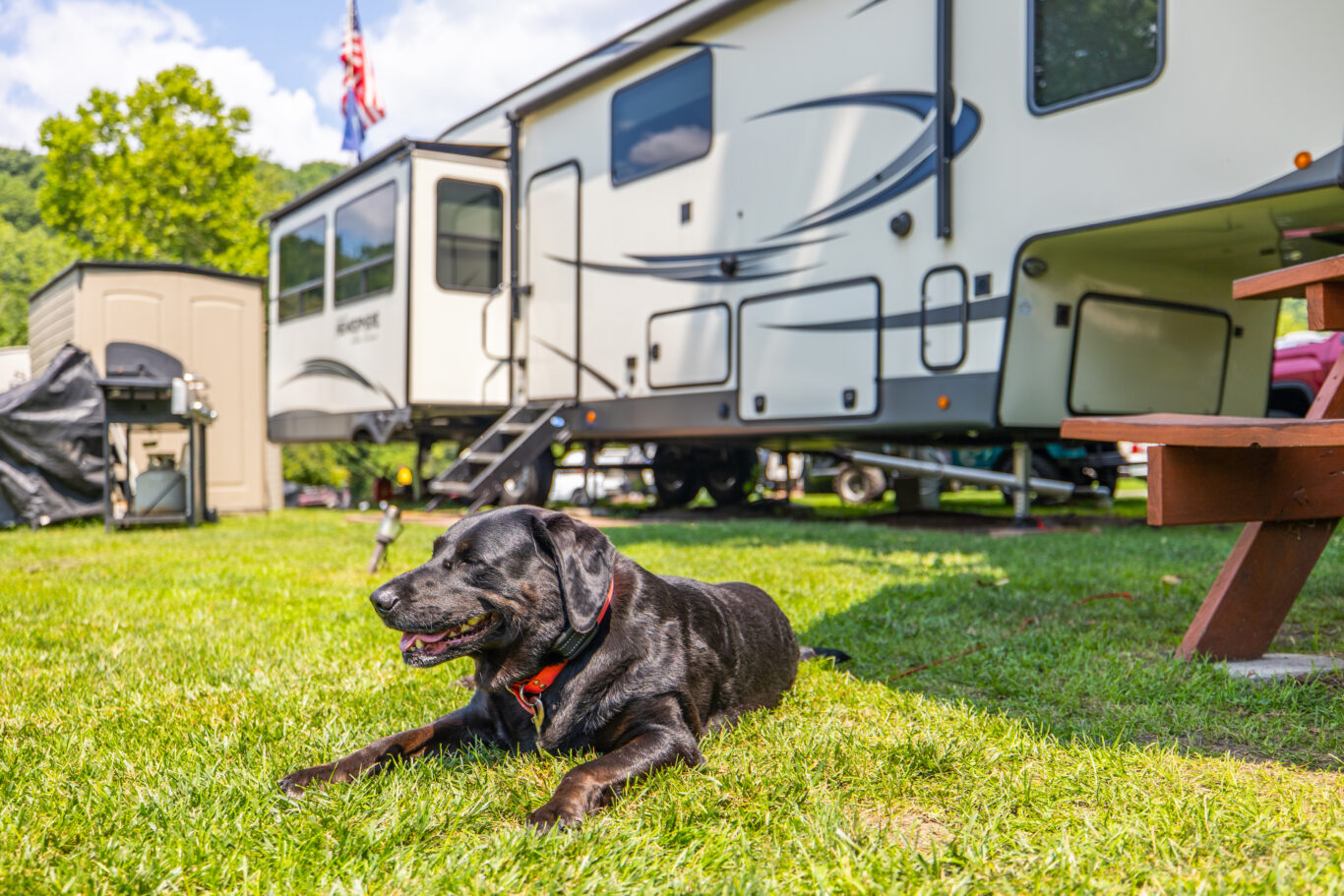 When choosing the perfect hiking companion, look no further than your four-legged best friend. What dog doesn't love the outdoors? When hitting the trail with your beloved pooch in tow, you will both have an amazing experience. Soon they'll be wagging their tail each time they see you putting on your hiking boots.
It's important to make sure you have the right tools before you take on the outside world with your dog by your side. Here are the essentials.
Hiking Harness
An effective hiking harness will give your pup the comfort and control they require during long outdoor adventures. Look for dog harnesses designed for outdoor adventure with padded a front to reduce chafing.
Your dog will also benefit from having one with an adjustable slip girth strap with a handle to help assist your dog through rough terrain or keep them secure if necessary. As an extra measure of safety, use a GPS tracker to track down your dog in case they wander off. Be sure your dog's ID tags and microchip information is current in case they get separated on the trail (a GPS collar can also be beneficial).
Dog Treats
Keep your pup energized during their adventures with high-value treats like trail mix, nuggets and energy treats that pack easily. These foods offer high nutritional value while being small enough to pack easily.
Dog Backpack
If your dog has too much energy to keep up with you on hikes, try giving them their own backpack to carry their gear in. Just be sure it fits properly and slowly introduce it before hitting the trail.
Also, bringing along a raincoat and towel for your pup when hiking during winter weather is key for maintaining clean paws after walking through mud or snow.
Dog Booties
Dog boots offer protection to paw pads during long hikes and from hot pavement, thorns, sticks and broken glass that could potentially get caught in their paws.
Some dog boots are designed specifically to assist working dogs such as retrievers in tracking deer and hunting birds in rugged conditions, often featuring an adjustable strap that prevents them from coming off during use.
Paw protection like dog boots will help shield their paws from injuries due to rough terrain. In cooler conditions, consider keeping him warm with a rain jacket or fleece coat, while for hotter days consider cooling vests instead.
Durable Leash and Backup Leash
As soon as you set foot onto the trail, having a reliable rope leash to keep your dog close and safe is essential. Look for one with thick material, reflective elements, and heavy-duty features such as reflective stitching.
Pack-out bags such as the Ruffwear Pack Out Bag are essential tools for hiking in any climate, making waste disposal simple and sanitary.
Consider also investing in reflective vests just in case your pup gets scared off or becomes disoriented. Raincoats for dogs are essential, keeping your pup dry in wet weather while a first aid kit with items like pad balm can provide added protection for any blisters or cuts your pup might sustain during a hike.
Portable Food and Water Bowl
Collapsible food and water bowls are essential when hiking during summer heat waves; especially with heat stroke a potential threat for both humans and dogs alike. SLSON offers this excellent option with carabiner clips to secure it securely to bags or belts.
Biodegradable Poop Bags
Poop bags are essential when out hiking with your pup; biodegradable ones are both durable and environmentally-friendly options to take.
First Aid Kit
A Pet First Aid Kit provides essential tools, such as a thermometer, emergency blanket, and tweezers to remove ticks from your dog's fur.
Be sure to properly train and manage your dog before heading on a hike together, including listening to commands and not chasing squirrels. And it bears repeating; bring along a GPS tracker as an extra safety measure in case they get lost along the trail.