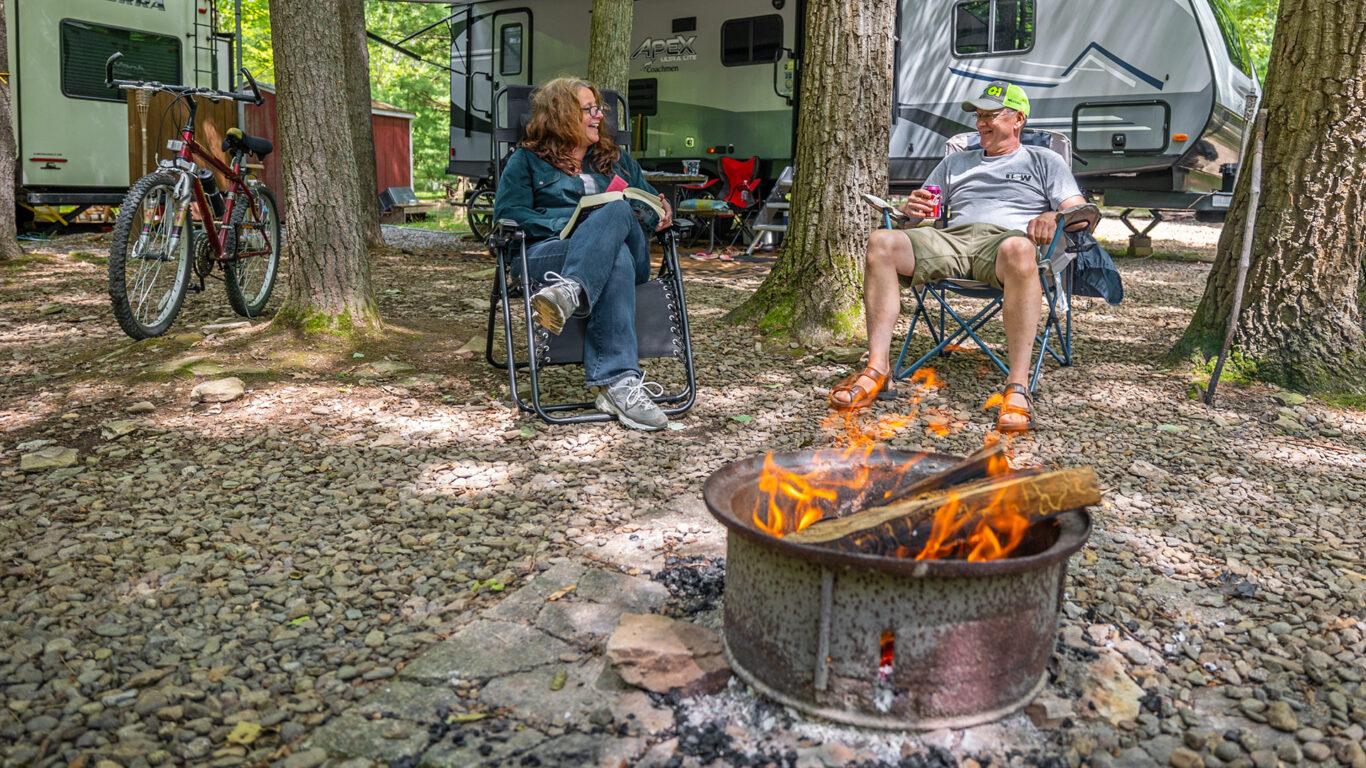 Whether you have an RV road trip already planned, or you're about to hit the open highway spontaneously, there are some things you should do to make sure your travels go smoothly. Checking these boxes will help you feel more prepared for the adventure ahead and prevent any unnecessary headaches and expenses along the way.
Keep an Open Mind
Keeping an open mind is a skill that can help you plan a spontaneous RV road trip. It can also help you keep a positive attitude and learn new things throughout.
This means having a solid idea of where you're going and a loose itinerary, but leaving plenty of room for free time and for any side stops you may discover along the way.
A spontaneous RV road trip isn't for everyone, but if you love adventure and can keep an open mind, it may be the perfect opportunity to explore some new places! Here are a few tips that can help you get started.
Pack a Cooler
One of the most important steps in planning a last-minute RV road trip is packing a cooler. A well-packed cooler will keep your food fresher longer and cut down on the time you spend rummaging around.
Ideally, the cooler should be packed the night before your trip. That way, it can spend the entire evening chilling in a freezer and be ready to go.
It's also best to have two separate coolers. The drink cooler will get opened more frequently and will warm up faster, while the food cooler is less likely to be touched and therefore will stay colder longer.
Pack the cooler with several inches of ice or frozen gel packs, juice boxes, and water bottles. This will help keep everything cold and prevent melted ice from leaking into your food.
Download Podcasts and Playlists
A spontaneous RV road trip means breaking the monotony of an already-long drive, so downloading podcasts and playlists can help keep you entertained. Whether you want to listen to something lighthearted or informative, there are podcasts for almost every topic.
You can even download podcasts onto your iPhone or Android, making them easier to access when you are on the road. These apps are free and come with a wide variety of features that make podcasting even more enjoyable.
Audiobooks are another great way to pass the time on a long road trip. These are narrated versions of some of the best fiction and non-fiction books available. They can be enjoyed for hours on end and are a fun way to kill boredom.
Have a Good Cell Phone Plan
When planning a last-minute road trip, it's always a good idea to have a solid cell phone plan in place. This will not only provide you with the best coverage on the road, but it will also allow you to make the most of the WiFi hotspots that you come across.
One of the most important items on your must-have list should be an app that can show you the best way to find a decent Wi-Fi hotspot in your destination. It's also a good idea to download offline maps in advance. You'll also want to consider a few other options like having a GPS that can alert you of nearby hotspots and bringing along a paper road atlas to make sure you don't get lost in the boonies.
Stock an Emergency Road Kit
Having an emergency road kit stocked and ready to go is a critical part of being safe on the road. Having the right tools on hand will make the difference between being stuck in your car for hours and getting help as soon as possible.
A well-stocked road kit should include items that are specific to your driving patterns and the weather where you typically drive. This is especially true in the winter, where snow and ice can be common.
HAIPHAIK's All Weather Emergency Roadside kit is one of the best in its price range, and it's packed with tools that you might need to fix a blown tire or patch up a smashed window. It also includes a multi-function shovel for snowy roads.