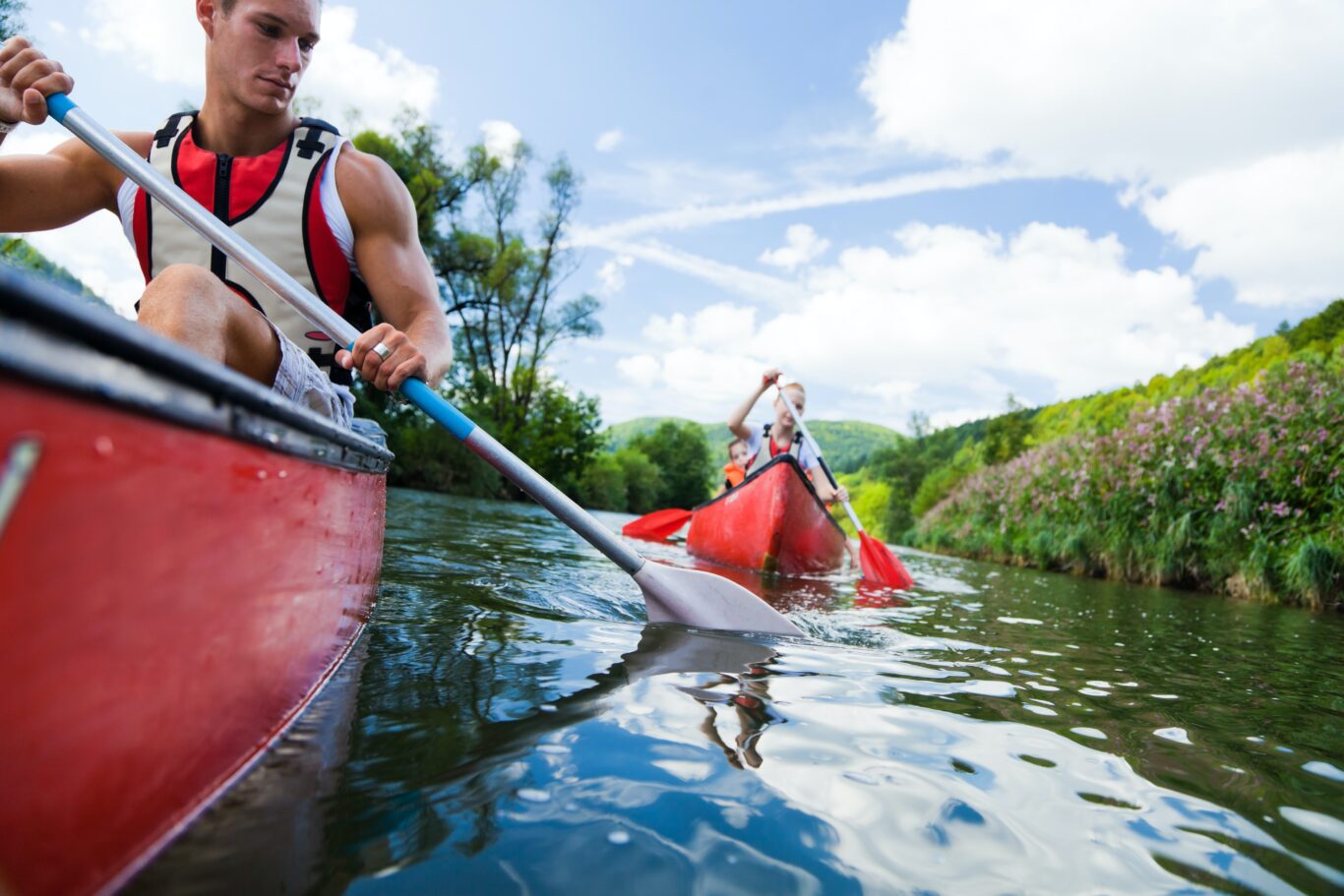 Looking for outdoor fun this summer? Something that everyone in your family can get on board with? Not only do we have a full calendar of events here at the Campers Paradise Campground, but the entire area is a mecca of activity the family can enjoy together. We've rounded up the highlights.
Canoe and Tube the Clarion River. Meander through the narrow valleys and hardwood forests, providing a picturesque backdrop for the ultimate day out on the river. Nearly 52 miles of the river have been designated as scenic, and there are abundant opportunities for hiking, biking, wildlife watching, and picnicking. There are number rental companies where you can score your floatation device of choice, so get out into the water!
Cook Forest Fun Park. Whether you are young or old (or somewhere in-between), you will have a blast here! Race go-karts, splash bumper boats, indulge in the huge water slide, and do the mini-golf course. There is a snack shop, large pavilion, and picnic area for taking a lunch break. All-day passes are available, as well as group rates.
Cook Forest Area Scenic Trail Ride & Dude Ranch. Have an experienced guide take you on horseback through woodland trails, or explore on your own. Per hour or all-day rides are available. Choose from steak supper rides, breakfast rides, wiener roast rides, and Clarion River rides. Open May 15 to Oct. 18.
Clear Creek State Park. Encompassing 1,444 acres, you can fish, picnic, and walk the trails. One of the 'best kept secrets' of this park is the Beartown Rocks. Find massive house-sized boulders carved out by glaciers, with breathtaking views along the hiking trails.
Cook Forest State Park. This is an 8,500-acre park with old growth forests along the Clarion River. Enjoy 29 miles of hiking trails, camping, playgrounds, picnicking, canoeing, kayaking, fishing, scenic views, and wildlife. Check their calendar of events scheduled throughout the year.
Farmers Inn. This is your one-stop shop for a variety of fun! There is a restaurant, gift shop, ice cream counter, zoo, mini golf, bulk food store, driving range, Amish furniture store, and bakery. It is open 7 days a week, from Mother's Day through Labor Day, and weekends in Spring & Fall.
Kalyumet More Fun. The place "Fore" family fun in Cook Forest. Parktake in mini-golf, pizza, chicken wings, and soft serve ice cream. It has the area's largest arcade with great prizes! Also, take in a game of laser tag, or the ever-popular escape room! The perfect place for an afternoon indoors, especially when you need a reprieve from the hot summer sun.
Area Flea Markets. There are a variety of flea markets to choose from in the area when you want to find that special something for anyone in your family, or as a gift for any occasion. Hazen Flea Market is one of the area's largest and best markets. Check their website for their updated schedule.
Punxsutawney, PA. If you are at all interested in Punxsutawney Phil and Groundhog's Day, then you can celebrate it any time of year, as it's located just 30 miles of Camper's Paradise! There are lots of attractions around town that commemorate Phil and the day.
So come on down to Campers Paradise, bring your brood, and celebrate what is going to be an incredible summer!