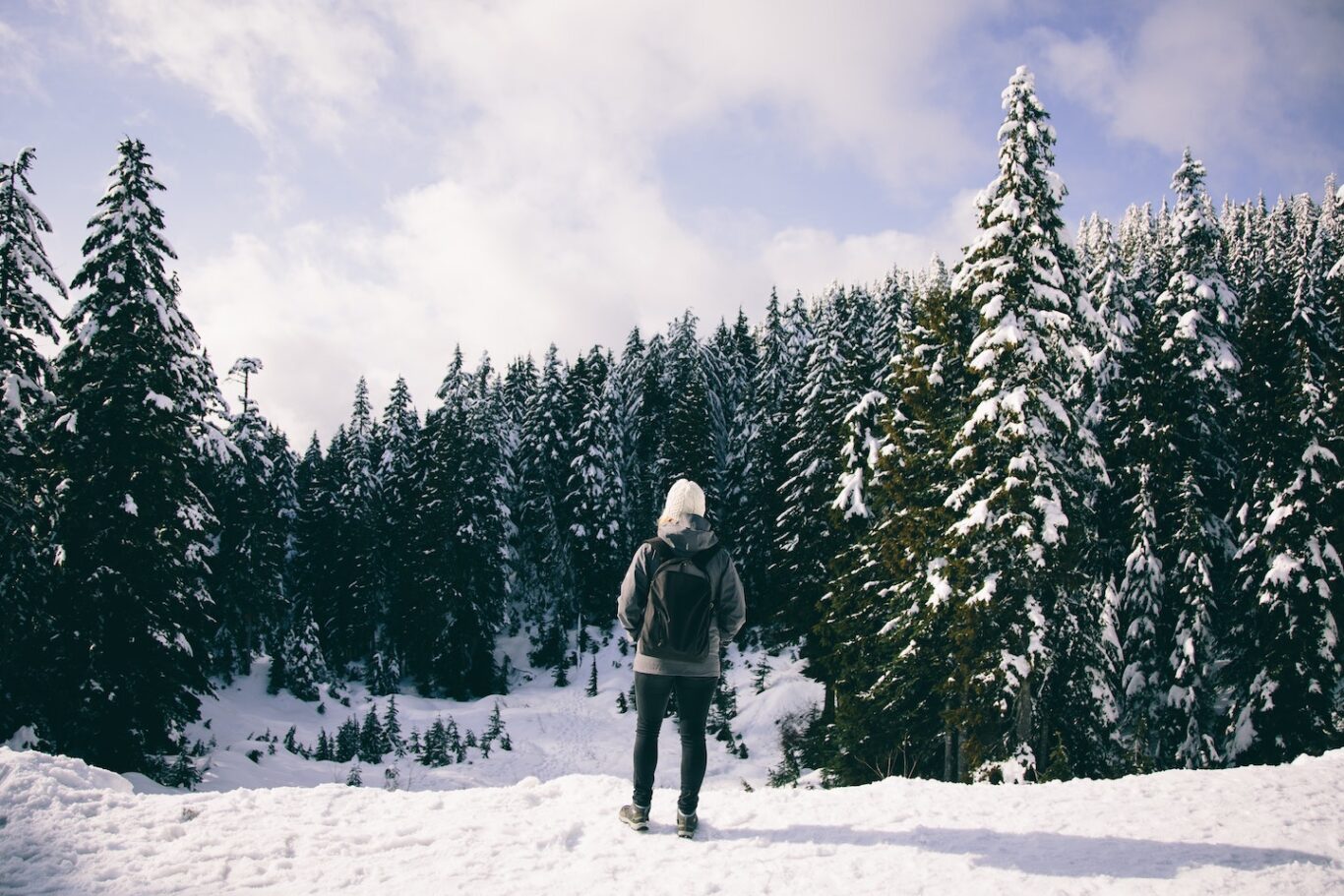 Many RV enthusiasts pack it up once cold weather starts to hit. But the RV life during the winter months has its own rewards. One obvious bonus of RV camping over tent camping in winter is that it's warmer. You have the luxury of a tiny home on four wheels with heating!
We understand that with the colder temps, the options for outdoor activities are a bit more limited. So here are some top activities we think you'll enjoy during winter RV camping trips.
Get Into Baking
There's a reason RVs have kitchens. With most models having a stove top and oven, there's no excuse not to get creative when baking some pretty amazing dishes. Few aromas are cozier than cookies, pastries, or sweet bread a'bakin' in the oven. Try these delectable recipes.
Seek Out a Natural Hot Spring
There is at least one hot spring in 25 of the 50 states in America. Some states have dozens. The experience of soaking in a natural thermal spring is warm and relaxing. Some even believe (with good reason) that it provides numerous health benefits.
Be a Snowbird
You've heard the term. Dare to be one. Take care of your winter blues once and for all by relocating to warmer environs. RVers have the distinct advantage of escaping the cold and flocking to warmer states such as Arizona, Nevada, Texas, and Florida. This allows for a more comfortable living, not to mention having the chance to explore new places.
Try Your Hand at Ice Fishing
When you find yourself camping near a lake or stream, get out that fishing pole, some bait, and a way to cut a hole into the ice and do some ice fishing. The only other thing you need is patience to wait for one to bite. There is an entire ice fishing community you can find online (just Google it) if you need some pointers, or just to connect with other ice fishing enthusiasts.
Snowshoe or Cross-Country Ski
If you haven't already partaken in this wonderful pastime, these are easy sports to learn at any age. Whether you already own the equipment or need to borrow/rent it, consider doing one or both on your next winter RV trip. It really is quite fun! Even better, it burns calories, so you can reward yourself afterward with a nice hot chocolate or hot toddy.
Try Journaling
Getting your thoughts and experiences down on paper is definitely a good exercise for anyone. It also has been known to help reduce stress, boost your well-being, chase away the blahs or any other negative thoughts, and will deepen your self-discovery. There's no better time to start journaling than during the peace and serenity of a winter RV trip.
Find New Hobbies
The winter brings special opportunities for indoor pursuits such as crocheting, knitting, and embroidery. This ain't just a ladies' hobby, anymore! Pack the appropriate supplies, download some instructional videos (or books, if you prefer it old school) and start creating! Likewise, painting, sketching, calligraphy, or any other craft you can do indoors frees the creative mind and is good for the soul. Heck! This is even the perfect time to catch up on those books you've been meaning to read.
Get to Know the Locals
At just about any campground, there will be local activities. Winter festivals, markets, and other social events are always prevalent. Do a little research online or stop by the visitor center or campground office to get updated information on area activities. It's a great way to get active and social.
Play Board and Card Games
Sure, you can also have movie nights, but there's just something about gathering around the table with a good game, some food, and drinks that makes things so much better. It's more interactive and you have the chance to bond with your family and friends. While in a campground, invite your fellow campers to join in. It's a great way to make new friends.
Take in the Stars
Winter skies are often pretty clear and offer some of the best opportunities for stargazing. Seek out the constellations, the Milky Way, and the various planets. Or simply gaze at the immense beauty of our universe.
Go Tubing or Sledding
We love this sport just as much (or more) than traditional skiing. There's nothing more freeing that cascading down a slope in a huge rubber sphere or in a toboggan. Doesn't matter your age – if you're up for the adventure – it is all yours.
Winter Hiking
Some of the best hiking experiences can be had during the colder months. It revitalizes the body and soul after so much time in artificially heated air indoors. Gently breathing in cool, crisp air awakens the brain. Not to mention, there are fewer people on the trails, leaving you to explore unhindered by crowds.
Watch the Animals
If you have ever spent some quiet moments just observing the great outdoors in winter, then you no doubt have gazed at some pretty amazing wildlife. Some animals are rarely seen except in winter, while others act differently during the colder months and are more readily available. Look for hoof impressions and paw prints in the mud and snow. Birdwatching is also more prevalent, thanks to leafless trees.