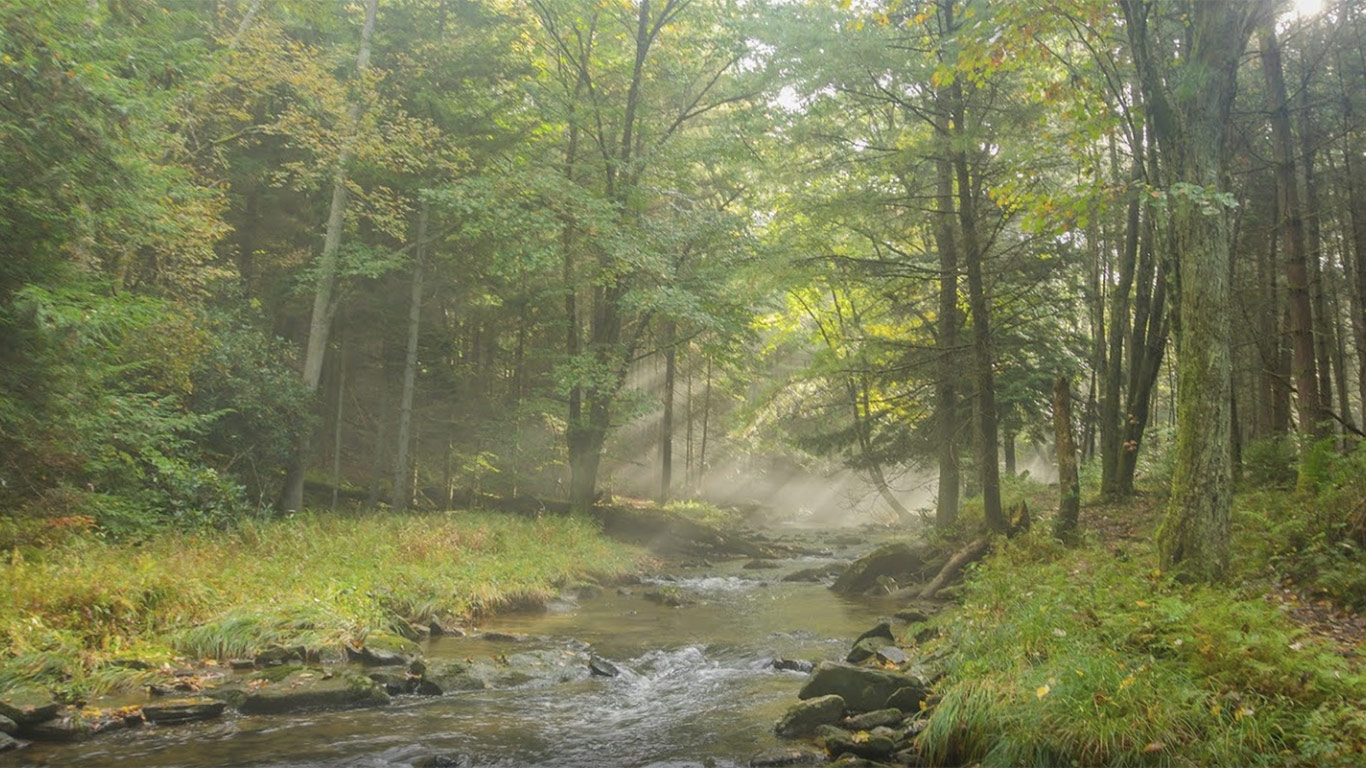 Northwestern Pennsylvania is a pleasant surprise for many visitors who come here for the first time. Across the lush and scenic landscape is a wonderful mix of small-town charm, thick forests with great state parks, and sparkling winding rivers. And Campers Paradise is right in the middle of it all.
We've put together some of the best road trips in the area; all within an easy hour's drive of the resort.
As Pennsylvania's only National Forest, it is situated in the foothills of the Appalachians, featuring sweeping plateaus and swinging valleys. With hundreds of miles of trails for hiking, biking, and horseback riding in the summer, not to mention cross-country skiing and snowmobiling in the winter, there are over 500,000 acres of wilderness to enjoy.
A semi-private resort-style community that boasts the quiet life in a most serene setting. Just 37 miles southeast of Campers Paradise, come to Treasure Lake to take advantage of great golf courses, swimming pools, sandy beaches, sumptuous dining choices, and more.
Located in the Pennsylvania wilds, this park is off the beaten path for many visitors in an area not heavy with tourism. Explore a diverse array of attractions within the park, namely the Forest Cathedral Natural Area, the beautiful moss-covered Paved Trail, the Clarion River full of watersport opportunities, the Swinging Bridge, and the North Country National Scenic Trail.
Covering a whopping 74 miles, this trail spans both Moshannon and Elk State Forests. The beauty is in its remoteness. The trail encompasses a fair amount of elevation gain, with tons of wildlife, including free range elk. With the distance, be prepared for diverse trekking conditions that change with the seasons. Forests lead to wide open meadows with berries and ferns, and the lowland areas can be downright wet. It is a backpacker's paradise, where the backcountry sees very little human traffic.
About 48 miles west of Campers Paradise, Oil Creek is another great place to enjoy nature in the backwoods of Pennsylvania. It is home to several waterfalls supplied by scenic streams, and seemingly endless hiking trails. But if you only have time for one trail, make it the 36-mile Gerard Trail. It meanders through both side of Oil Creek, and those looking to do the entire trail can take advantage of two overnight shelters, which are the only places within the park to camp.
Just outside the boundaries of Oil Creek State Park, this is a must-stop for anyone who likes a bit of history with their outdoor adventure. Here lies the birthplace of the modern petroleum industry operating oil field machinery on display and a replica of the original well house. Edwin Drake drilled the world's first commercially successful oil well here back in 1859. Visitors can tour a working replica at the original well site. A unique collection of photographs, books, artifacts are here, along with historic oil field equipment. It is a fascinating journey into our nation's past.