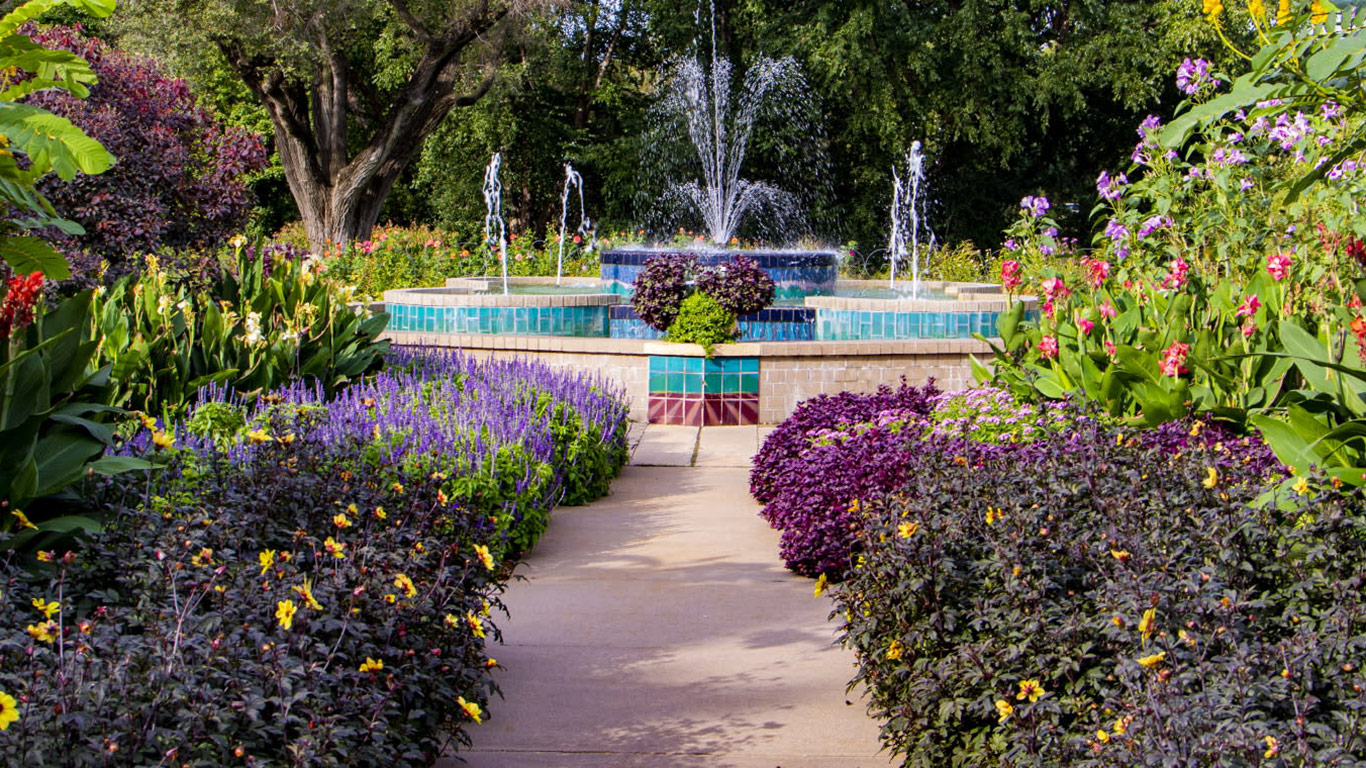 Wichita, Kansas is a grand city just waiting to be explored. It often gets left in the shadows of Kansas City to the northeast, but Wichita has a unique draw all its own.
Come with us – we will show you why Wichita should be on everyone's vacation list.
Explore the Riverfront
The Arkansas Riverfront has much to offer. One is the Exploration Museum – a great place to take the kids, with interactive science exhibits and more. Also along the waterfront is a celebration of Native Americans at the Mid-America All-Indian Center and The Keeper of the Plains, a 44-foot-tall statue of a Native American holding a pipe in tribute to regional tribes.
The Museum of Old World Treasures
A truly eclectic collection of exhibits awaits at this museum. With everything from Tyrannosaurus skeletons to Civil War uniforms to Western weapons, other displays include Egyptian mummies, stones and other gems You could easily spend a few hours here taking it all in.
History buffs will appreciate a fascinating journey back in time to Wichita's roots. This living history museum dates back to 1865 when Wichita was indeed a literal Cowtown marking the end of the Chisholm Trail – a cattle drive where cowboys of yore herded Texas longhorns. A real-life Sheriff's office, a general store, and a saloon where you can belly up to the bar for some sarsaparilla can all be had.
Tiptoe through Tulips
Botanica is Wichita's 17-acre botanical garden, featuring walking trails amongst gorgeous flowers, trees, and shrubs. A nature preserve in an urban setting, Botanica is home to two dozen gardens and displays, including a butterfly garden, with a seasonal visit of Monarchs and other insects.
More than 400 animals and 40 exhibits will delight visitors at this conservation-centric zoo. See lemurs, monkeys, penguins, and giraffes, with animal encounters to be had. Their conservation program is top-notch, and they are known for breeding the okapi – an African mammal that can best be described as the love child of a giraffe and zebra.
Frank Lloyd Wright – The Allen House
Designed for newspaper publisher Henry Allen and his wife, Elsie. Completed in 1918, the genius architect included broad overhanging eaves, horizontal lines, and a sloped roof. It includes accessories from the era, complete with a fountain and tea room. Visitors can tour the home with a guided walking tour.
Home to more than 3,000 animals from around the globe, the zoo is arranged by continent, with animal encounters and giraffe feedings. Visit the mighty Humboldt penguin, then "walk" to Scotland and see the Highland cow, with its shaggy coat and long horns. Then "travel" to Africa and witness black rhinos, lions, elephants, and more. A riverboat ride gives visitors a different perspective on life in the zoo.
Shop 'Til You Drop
You can easily spend an entire day at Old Town Wichita, with such shopping meccas as the Old Town Antique Mall, and other boutique shops and eateries. With tons of locally-owned businesses, it's a great way to support the local economy.
Kayak in the Arkansas River
If you don't already have one, rent a kayak, a paddle boat, or a stand-up paddleboard from Boats and Bikes at River Vista. The equipment rental company also rents Trikkes, which are Y-shaped electric scooters, and bicycles by the hour if you'd rather experience the river on wheels around the downtown river corridor.