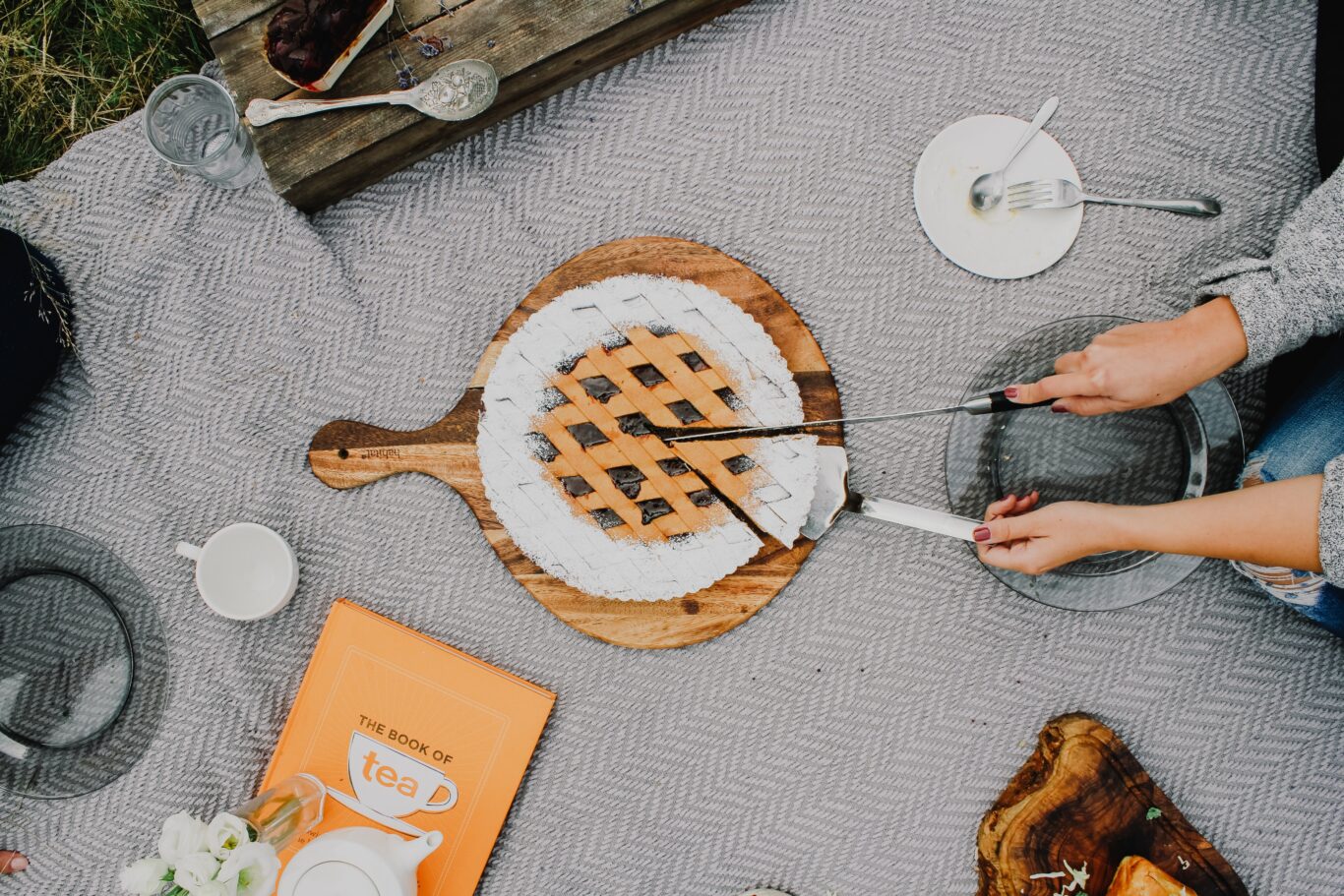 If you're reading this article, it's with the assumption you are just curious, because WHO DOESN'T LIKE S'MORES? But we get it – sometimes when you're out under the stars, you want to change it up a bit with the dessert offering. We hope you'll find these alternative sweets just as rewarding as the most famous camping delight, the almighty s'more.
From individual grilled desserts to an easy berry cobbler recipe, these desserts will delight anyone's sweet tooth at the end of a long day outdoors.
Gourmet No-Bake Carmel Corn
Make delicious no-bake caramel corn easily and quickly using just a few simple ingredients you can carry with you camping. Start by popping popcorn either by hand or in a microwave bag, adding homemade caramel sauce made from butter, brown sugar, corn syrup, and condensed milk for crisp and chewy treat!
Campfire Apple Crisp
A delicious camping dessert option is baked apple crisp. A perfect alternative to s'mores and suitable for gluten-free campers, simply place some sliced apples in a foil pan, add graham crackers and the desired amount of marshmallows and chocolate chips before covering tightly with aluminum foil and heating over your campfire until all marshmallows and chocolate have partially melted and your apples have become tender. Easy peasy!
Raspberry Crumb Bars
This Raspberry Crumb Bars Recipe offers an easy and delicious twist on classic bars that you can prepare ahead of time and bring along for any trip. Raspberry Crumb Bars can either be baked individually in muffin pans, or they can be heated over the fire in a Dutch oven to make family-sized desserts!
As a bonus, grilled Shortcake Skewers Bring the campfire dessert experience home by baking shortcake on skewers instead of using just a traditional skillet – everyone will love these little bites of sweetness served alongside fresh berries and creamy topping.
Chocolate Chip Skillet Cookie
This irresistibly decadent skillet cookie is an ideal treat for anyone who doesn't have access to a pie pan. Dough can be prepared at home and packed into Ziploc bags before being brought directly onto the campsite for baking over the fire in a cast iron skillet. Kids will especially love making this treat together. Plus, they'll love digging in when served alongside some ice cream!
Blackberry Dumplings
Blackberry dumplings are an Appalachian classic that you can enjoy while camping. Quick to prepare and a great way to utilize versatile pie irons available in most stores that sell camping gear, this easy recipe can quickly make you feel right at home on any camping trip!
1 pound fresh or frozen blackberries
1 cup and 1 tablespoon of granulated sugar
3/4 teaspoon salt
1/2 teaspoon lemon juice
1-1/2 cups all-purpose flour
2 teaspoons baking powder
Pinch of nutmeg
2/3 cup whole milk
Simply combine berries, 1 cup of sugar, lemon juice and salt in a pot until boiling; simultaneously make dumplings using flour mixed with 1 tablespoon of sugar, baking powder, nutmeg, and milk. Pinch off 4-inch strips from your dough then drop onto boiling berries while covering and simmering for 15 minutes for a hearty camping meal experience that's sure to bring out your inner home-comfort-being on any trip!