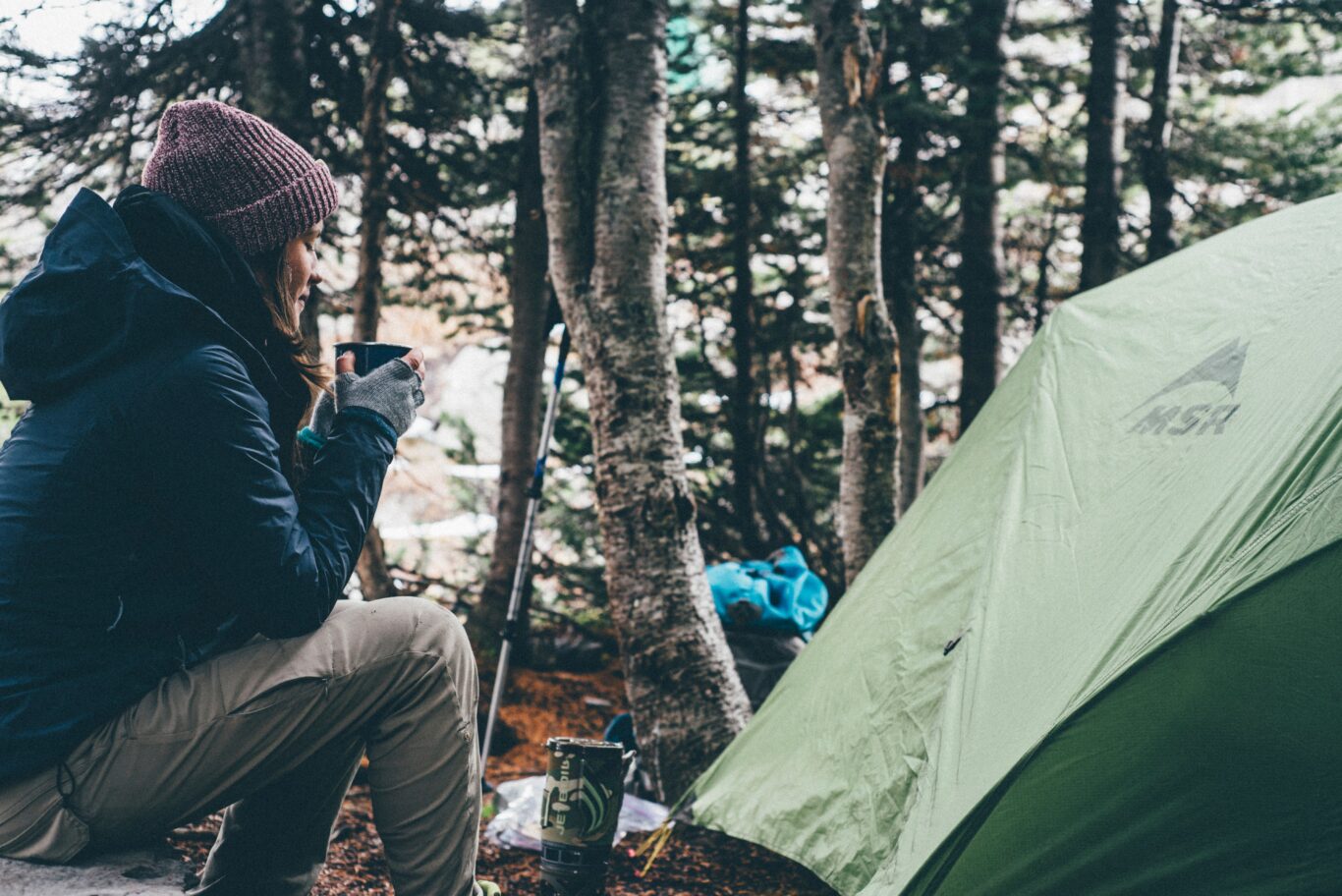 Part of the fun of cold-weather camping is cozying up to the campfire, and that is made even more wonderful with a nice hot mug of deliciousness in your hand. Whether it's a booze-free beverage or a seductively spiked tipple, here are 8 tried-and-true hot beverages for enjoying the warmth around the campfire.
1. HOT CHOCOLATE
You know we had to include this. What else could get things started with this roundup of classic hot drinks? No matter if you're using your own homemade blend of ingredients or relying on some instant cocoa mix, nothing says hygge like a mug of hot chocolate sipped around some dancing flames. As an all-ages kind of drink, this one is impossible to resist because it's so easy to make it your way.
2. IRISH COFFEE
A cup of joe all by its lonesome is certainly a great choice for a campfire drink – that is if your personal caffeine-acceptance levels allow an evening indulgence without foregoing a good night's sleep. Then again, maybe you're having one of those morning campfires (which we highly recommend).
If you ask us, campfire coffee is significantly improved by the addition of whisky. The good stuff from the Emerald Isle specifically, combined with coffee (hey, even decaf), a splash or two of Baileys or Jameson whiskey and joila! Irish coffee.
3. GINGER TEA
Ginger tea offers a refreshing, non-alcoholic, non-caffeinated hot bevvy that brings plenty of joy and spicy goodness to the fireside. Fresh ginger root is a mighty piece of culinary suave – sliced up and added to boiling water – with a bit of lime juice and honey worked into the mix. It makes for a mugful that warms the tummy as well as the heart.
4. MULLED WINE
Who knew? Turns out mulled wine tastes just as good around a campfire as it does in a bustling town-square Christmas market. Check out this campfire-friendly recipe that incorporates orange halves, ginger, cinnamon sticks, maple syrup, and some hearty red vino.
5. CHAI TEA
Fundamental to masala chai, along with that base of black tea and milk, are any number of warming spices—from ginger and cinnamon to nutmeg and star anise. Warming spices are just what the doctor ordered for that wintertime campfire. Try this camp-ready chai tea recipe from the Outbound Collective.
6. HOT TODDY
The perfect equation: Hot water plus whiskey plus cinnamon stick plus lemon wedge equals a happy and snug evening, especially if a campfire's part of it. And, of course, it really ought to be.
7. HONEY MILK
A dollop or two of honey added to heated milk. What could get simpler, yet darn it if it doesn't hit the spot on a frosty night outside the RV or cabin. Let's be honest, just the name honey milk gets that warm glow going inside. It's also been known to ward against numb fingers and toes too.
8. SPIKED HOT APPLE CIDER
Warm mulled cider's good enough, but when you add a little booze, you are entering magical campfire territory. You can't go wrong with bourbon (as this recipe demonstrates), but there's no saying you can't embrace your inner pirate and swap that whisky out for some good rum.