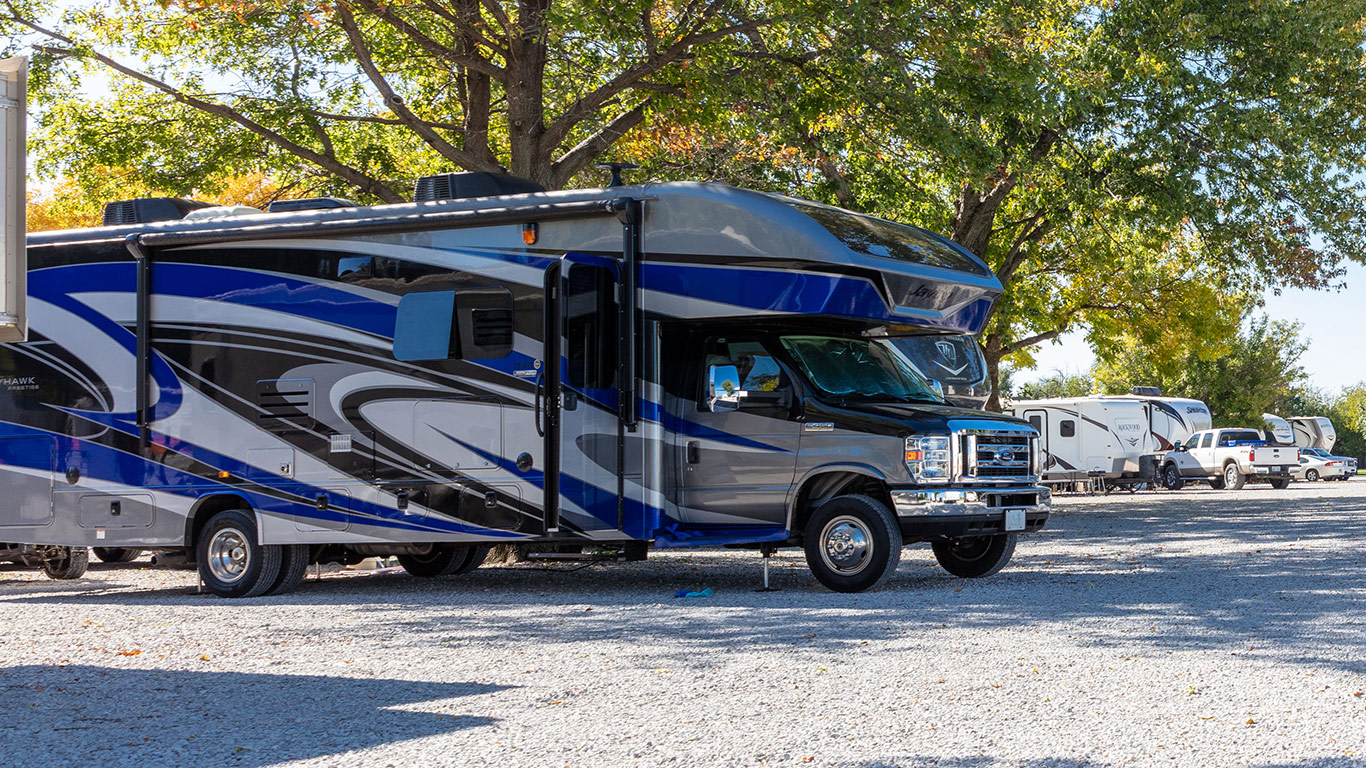 Are you thinking about renting an RV for your next adventure? Welcome to the RV movement! It's a rewarding way to experience the ultimate road trip. However, it's also essential to be informed about the process. Understand the costs involved, the types of RVs available, the rental deposit and insurance requirements, how to park an RV safely, gas mileage calculations, and meal planning tips so that everything runs smoothly during your adventure.
Know Thy RV Costs
When it comes to renting an RV, several factors will determine your final bill. These include the rental price, campsite fees, gas mileage and even meals while you're out and about.
Determine the Type of RV for Your Needs
Renting an RV comes in many different varieties, each offering its own advantages and drawbacks.
Before planning your vacation, it is important to determine the type of RV you want. Take into account how many people will be accompanying you, where your destination is and which features are most important to you.
Class A motorhomes are ideal for larger groups or those who require plenty of room. Depending on your budget, you can get a bare bones model or spring for all of the bells and whistles, such as a kitchen with all the amenities and spacious living quarters. Smaller motorhomes are ideal for a couple or solo traveler and tend to be more economical.
Rental Deposit and Insurance
Rental companies usually require renters to make a rental and security deposit when renting an RV. These fees are then refunded or applied towards the final balance if the RV is returned in good condition.
Some RV rental agencies provide insurance for renters and their guests, usually combining liability, collision, and comprehensive coverage. Liability coverage can cover medical expenses as well as property damage if you were at fault in an accident.
Know How the RV Operates
This not only means how to safely drive, park, and back up the RV, but also how to maintain the other working parts, such as the water drainage system, and yes, the waste management system. If this is your first foray into the RV world, have the rental party give you an introductory tour of how to work all of the wonderful parts of your little adventure on wheels.
Parking the RV
Depending on where you go, there can be restrictions on where you can park your RV. Violations of these regulations may result in a ticket and additional towing charges. Thankfully, there are plenty of places that allow overnight parking. Not only will these save you money on gas, but they also allow for a fun and relaxing night on the town!
In addition to campgrounds and RV parks, some stores such as Cracker Barrel, WalMart, or Sam's Club locations provide RV-specific spots. Be considerate and ask permission before setting up camp; this will help avoid an unpleasant encounter.
RV Gas mileage
Fuel costs can be a major deterrent when planning an RV trip. But with some simple tips, you can save money on gas expenses.
Before anything else, you need to know what kind of fuel your RV uses. You can check this on either the manufacturer's website or through sites like Gas Buddy which allows users to search for affordable gas stations near them.
The weight of an RV can dramatically impact its gas mileage. This is because the heavier a vehicle weighs, the more effort it has to put into moving it. Try using a mileage tracker app such as MileIQ to get a sense of gas costs for your RV.
Planning meals
When planning an RV trip, it's essential to arrange meals ahead of time. Doing this will save both time and money in the long run.
With just a few essential kitchen tools, you don't need a lot of equipment to cook in your RV. All that's required is a cast-iron skillet, pots and pans, microwave, slow cooker or grill – everything else can be purchased separately. Make delicious meals on the go and save money from eating out for every meal.