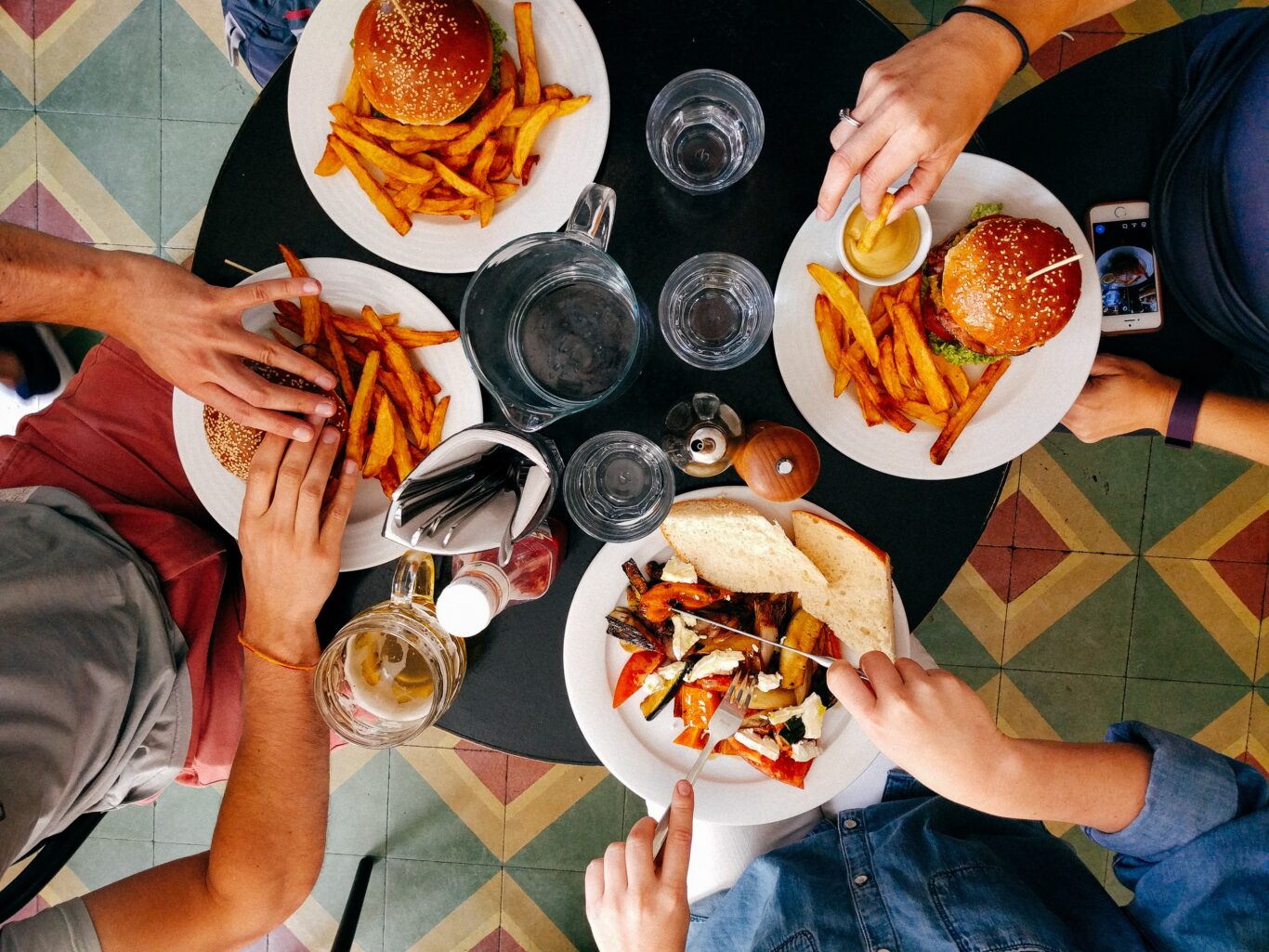 Here in Cadillac, you can go on a round-the-world trip and taste the flavors of many countries. Our local culinary experts take famous dishes from the world over, infusing local ingredients with their own creative spin. The result? A memorable dining experience at any one of several restaurants in town. Pair that with a nice local microbrew or artisan wine, and you have the best dining experience in Northern Michigan.
Best Restaurants in Cadillac, Michigan
The Blue Heron serves an excellent breakfast and lunch with big portions. Be sure to get here for an earlier meal, as they are not open for dinner. The food is fresh and the menu is unique, with daily lunches offering two homemade soups with house-made sourdough bread. Salads and sandwiches are also on offer, all made with the freshest ingredients. A wide variety of sweet things from cookies to pies to cakes are always displayed to tempt your tummy and are baked on site. It's a high-quality restaurant in a small tourist town.
Located in Hermann's Hotel, authentic European-inspired entrees are the star of the show at this popular eatery. Start with the baked brie as an appetizer – so yummy with apples on top and served with crackers. Then move to a hearty house-made soup, the offering changes regularly but is always made with the freshest of ingredients. The main dishes are delicious and made with love. All served in a nice rustic atmosphere.
Cadillac's answer to the traditional steakhouse and they do it with aplomb! Prime rib, New York Strip, and classic surf 'n turf are all on the menu including a few surprises such as Forest Mushroom Pasta and Shaved Ribeye Sandwich. Craft beer, cocktails, and non-alcoholic beverages round out the menu. And don't forget dessert! Peanut Butter Pie and Salted Caramel Brownie Cheesecake will demand a spot in what little room you have left in your stomach.
Herradura's Mexican Bar & Grill
This large establishment is well equipped to cater to the masses who flock here nearly every night. Authentic Mexican fare is prepared fresh and with love. With freshly-made guacamole, homemade salsas, and filling portions of a wide variety of Mexican dishes, you cannot go wrong to please everyone in your party. That along with prompt and friendly service, and it's no wonder visitors and locals alike keep coming back.
The Legacy of Many Generations
Many of the 25+ locally-owned eateries have been serving Cadillac for generations. Curly's Bar & Grill at the Evergreen Resort has been a popular gathering spot for nearly 70 years. Pizza Plus and The Sweet Shop have been family-owned businesses for over 50 years.
Best Shopping in Cadillac
Cadillac offers several styles of shopping in the area. Downtown Cadillac offers a wide variety of shopping and dining experiences at your fingertips, from vintage buildings hosting specialty shops, galleries, salons, offices, and sidewalk cafes. The north part of Mitchell Street offers fast food and big box stores for those power shoppers. It's no surprise that many visitors flock to downtown to experience the charm of a bygone era and to shop the more eclectic stores.